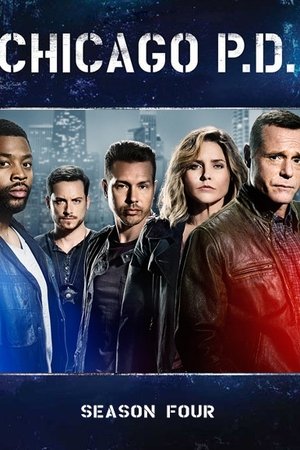 Episodes List
Ep.1

The Silos
Air Date: 2016-09-21
The team investigates a murder in which the victim appears to have been wearing a CPD-issued wire. Burgess works a case with a new partner. Crowley questions Lindsay about the night that Intelligence pursued Justin's killer.
Ep.2

Made a Wrong Turn
Air Date: 2016-09-28
Intelligence investigates when a young man is beaten and his fiancée is apparently abducted. Lindsay surprises Halsted with a big question. Cdr. Fogel takes Platt to task for going over his head to have Tay assigned to District 21.
Ep.3

All Cylinders Firing
Air Date: 2016-10-05
Platt is sent to the hospital after a vicious attack outside her father's house. Mouch is questioned and past threats against her are revisited while the team investigates. A gruesome discovery inside the father's home ups the ante in the case.
Ep.4

Big Friends Big Enemies
Air Date: 2016-10-12
A car plows through a crowd outside of a concert venue and is followed by gunfire, sparking fears that it may be terror-related. Burgess spots Atwater's brother where he shouldn't be. The team works to bring peace to the community before more blood is shed.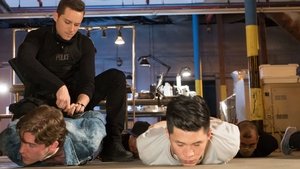 Ep.5

A War Zone
Air Date: 2016-10-26
The team hunts drug dealers selling fentanyl, which has been linked to multiple overdoses around the city. Tay and Burgess discover a bloodied child who shares a twisted secret about his home life. Mouse contemplates reenlisting in the Army. Platt informs Tay about her next assignment.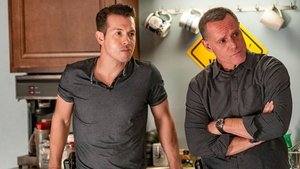 Ep.6

Some Friend
Air Date: 2016-11-02
After receiving a complaint from a frustrated neighbor, Burgess and Officer Sorensen arrive to the house of baseball player Jake McCoy, and find the dead body of a 16-year-old girl, Maya Collins. There is conflict within the case as Intelligence learns that Olinsky and McCoy are friends, and McCoy admits that he was helping Maya and other girls try to escape the sex trade. Meanwhile, Burgess and Sorensen track down a thief who turns out to be a cop with a rocky past, and Lindsay gets a mysterious flower delivery that may be tied to her past.
Ep.7

300,000 Likes
Air Date: 2016-11-16
Voight calls the team to investigate a homicide involving the only witness in a rape and murder case against an extremely young man, Oliver Tuxhor. Intelligence looks into Tuxhorn's family and their finances as they try to determine if someone was paid to take out the victim. Meanwhile, Stone offers Antonio a job as lead investigator for the state attorney's office, and Burgess and Sorensen's body cameras capture a bizarre exchange with a man that they pull over.
Ep.8

A Shot Heard Round the World
Air Date: 2016-11-16
When a young officer is shot dead in the lobby of an apartment building, Intelligence looks to the latest known offenders who have threatened the police. But when a second officer is killed, the team finds that they are dealing with someone who is highly trained and knowledgeable.
Ep.9

Don't Bury This Case (2)
Air Date: 2017-01-03
Severide is brought into the District for questioning after his car is found to have caused a deadly crash. As the investigation gets underway, the team works to uncover a group of car-jackers who may be the key to Severide's innocence. (Some Make It, Some Don't (1) aired on Chicago Fire, S5E09.)
Ep.10

Don't Read the News
Air Date: 2017-01-04
After the body of young woman is found with multiple gunshot wounds, Intelligence uncovers details of her case that are similar to other deaths. They work to link all of these murders together to pin down the serial killer, and appease the families of the victims who have been looking for answers.
Ep.11

You Wish
Air Date: 2017-01-11
When a mutilated sex offender is found dead, it is unclear if he was the victim of a hate crime, sexual assault or self-mutilation. As Intelligence questions those related to the case, they find themselves up against a private "special police" force who may be covering up illegal activities.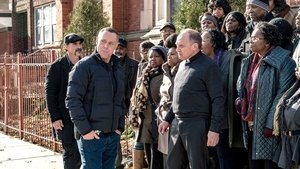 Ep.12

Sanctuary
Air Date: 2017-01-18
After a female jogger is brutally murdered in the park, Rixton and Atwater arrive to see two suspects fleeing the scene. When the men make their way inside a church, the priest and parishioners gather outside to block law enforcement from entering. While investigating the case, Rixton gets caught in a lie with Voight.
Ep.13

I Remember Her Now
Air Date: 2017-02-08
The body of a 15-year-old girl is found crushed in an abandoned building after she runs away from a treatment center for troubled girls. Voight sends Halstead undercover as a guard to work from the inside at the center, where he believes the girls are trading sexual favors for something in return.
Ep.14

Seven Indictments
Air Date: 2017-02-15
When a charred body is found in a torched house, Intelligence must work to identify the victim, as well as a young boy who is found badly injured inside. As they look to determine the cause and who may have been involved, they are faced with a web of secrets and lies. Meanwhile, Lindsay and Halstead receive an odd warning about Rixton that leaves them suspicious.
Ep.15

Favor, Affection, Malice or Ill-Will
Air Date: 2017-02-22
When Lindsay is tipped off about a grieving father looking to avenge his daughter's death, Olinsky goes undercover as a hitman-for-hire. With Gang Intelligence lacking enough evidence to arrest the original gangbanger in question, the team works to reinvestigate the case. Meanwhile, Ruzek comes back after finishing his undercover assignment only to have Voight knock him down to patrol duty.
Ep.16

Emotional Proximity (II)
Air Date: 2017-03-01
Olinsky's daughter remains in critical condition following a massive fire - leaving Intelligence on edge, but more determined than ever to track down the suspect. Voight opens up the case, knowing that he has Stone and his team's full support in the investigation, and all of Firehouse 51 behind him to examine potential origins of the fire. The crossover starts on Chicago Fire S05E15 Deathtrap (I). It continues on Chicago Justice S01E01 Fake (III).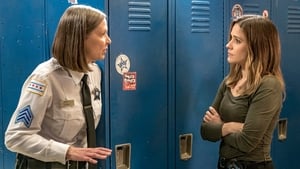 Ep.17

Remember the Devil
Air Date: 2017-03-22
After being tipped off about a woman running barefoot through the woods, Intelligence is led to a kidnapping victim locked up in a shipping container. The bizarre scenario leaves Voight questioning the legitimacy of the case, and sends the team on a twisted trail to get to the bottom of it.
Ep.18

Little Bit of Light
Air Date: 2017-03-29
When Chicago's "Night Crawler" Bobby Trent is murdered over a single piece of mysterious footage, Intelligence must investigate one of Chicago's wealthiest families. Meanwhile, Burgess's sister Nicole arrives at the District for a visit, and presents an icy attitude towards Ruzek.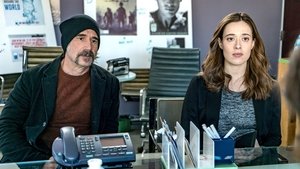 Ep.19

Last Minute Resistance
Air Date: 2017-04-05
After encouraging her sister to spend a night out with friends, Burgess wakes to find that Nicole never made it home. As the guilt begins to eat at Burgess, the team in Intelligence bands together to make finding Nicole their main priority.
Ep.20

Grasping for Salvation
Air Date: 2017-04-26
While investigating the murder of a teenage boy, Voight finds a connection with the murder weapon - linking it to a case that he worked on 17 years ago. While the victim's father, a prominent defense attorney, tries to get the case taken over by Area Central Homicide, Voight digs back into the old case under the watchful eye of his former partner, Lieutenant Denny Woods.
Ep.21

Fagin
Air Date: 2017-05-03
When the team is called to an in-progress bank robbery, they come across Detective Hailey Upton trying to take over the crime scene with her Robbery-Homicide unit - butting heads with Voight in the process. As the robberies continue to be executed around the city, Lindsay is forced to make a decision in the heat of the moment.
Ep.22

Army of One
Air Date: 2017-05-10
A live video is streamed online showcasing a tortured man being beaten and burned alive. Upon further investigation, the victim's identity is traced back to that of a man who had been previously locked up for statutory rape. When another attack of a similar nature occurs, Intelligence finds a connection between the crimes, suspected pedophiles, and group named the Perv Hunters.
Ep.23

Fork in the Road
Air Date: 2017-05-17
When Lindsay receives a panicked call from her mother Bunny whose boyfriend had just been shot, Lindsay must figure out the best way to approach the situation, as her mother is now a murder suspect. The case opens up when a group of high school students OD, and the drugs in question relate back to the situation with Bunny. In addition to her mother's issues, Lindsay finds herself up against the review board dealing with consequences of her actions.