Episodes List
Ep.1

Call It Macaroni
Air Date: 2014-09-24
As the Sheldon Jin murder investigation moves forward, Voight is under close watch by Internal Affairs but he's still in complete command of the intelligence unit. A routine undercover job becomes anything but when Voight's SUV is T-boned while trailing an armored car carrying Ruzek. Burgess meets her new partner, Sean Roman and tension is high from the start, and she soon realizes there's more to his story. After a long day, Lindsay pays a visit to someone she hasn't seen in a very long time.
Ep.2

Get My Cigarettes
Air Date: 2014-10-01
Intelligence begins to look into a string of murders where the victims have a dollar bill pinned to their chests. Thanks to some digging by Ruzek, Voight learns his friend was involved in some shady business dealings. Antonio and Halstead follow-up on some leads that help focus in on the culprit and motives for the murders. Burgess and Roman investigate a series of house break-ins and get some help from Desk Sgt. Platt.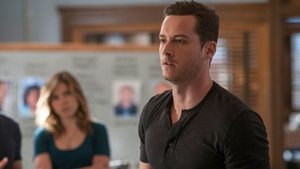 Ep.3

The Weigh Station
Air Date: 2014-10-08
The bounty on Halstead's head becomes a serious reality as an innocent bartender takes a bullet meant for him. Olinsky tries to reason with Bembenek to call off the hit. Voight and the team keep this investigation in-house to find the hired assassin. After a tense interaction at district, Platt and Nadia come to an understanding.
Ep.4

Chicken, Dynamite, Chainsaw
Air Date: 2014-10-15
Two teenage girls have gone missing and the team know the clock is ticking to find them. Halstead, Antonio and Lindsay investigate a tenement which gives them a much needed lead. Voight brings the father of one of the girls to district in order to get some honest answers. Platt puts Roman and Burgess on gun buy-back duty where they ask questions when they aren't supposed to.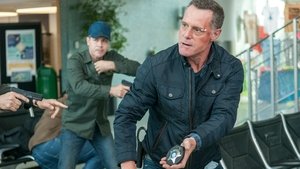 Ep.5

An Honest Woman
Air Date: 2014-10-22
While trying to help out, Olive Voight is attacked and taken. Ruzek and Atwater prove they belong on the team when they demonstrate smarts and savvy tracking down a lead that will hopefully bring them to Voight. Burgess and Roman try to track down a girl who runs off with a police badge.
Ep.6

Prison Ball
Air Date: 2014-11-05
Following the death of a 10-year old girl, the intelligence unit has one option to gain access to their suspect. Voight and Olinsky follow-up on a good lead to answer some questions about the shooting. Burgess and Roman show three boys around district thinking they are part of the Police Explorers program.
Ep.7

They'll Have to Go Through Me (III)
Air Date: 2014-11-12
The intelligence unit is joined by detectives from New York's SVU to help solve the pedophile ring case. Ruzek, Amaro, Halstead and Antonio continue to hunt for the link to foster care and child trafficking. Burgess and Roman try to find the shooter from the hospital after using surveillance footage to identify him. Platt shows her deep respect for police and the dangerous work they do by honoring their fallen brother. The crossover starts on Chicago Fire S03E07 Nobody Touches Anything (I) and Law & Order: Special Victims Unit S16E07 Chicago Crossover (II).
Ep.8

Assignment of the Year
Air Date: 2014-11-19
While Antonio continues his off-duty security job for Asher and Layla, Asher is killed. While they work the case, Halstead and Lindsay go undercover in a rather uncomfortable location. Kot shows up to ask Lindsay for an answer.
Ep.9

Called In Dead (1)
Air Date: 2014-12-10
A friend of Nadia's leads the intelligence unit to a huge heroin bust. Unfortunately this bust results in Olinsky arriving home to find the suspects are holding his wife. Voight and the team think they've found a common thread with the suspects but it's not who they think. Meanwhile Burgess and Roman are given an assignment where they get paired with a K-9 officer, Jenn Cassidy who is Roman's former partner and girlfriend.
Ep.10

Shouldn't Have Been Alone (2)
Air Date: 2015-01-07
With Burgess in the hospital after suffering gunshot wounds, the intelligence team is determined to find the people responsible. Lindsay delays her start on the federal task force so she can help with this case. Search of the house provides a lead and when a bomb is triggered a key suspect is found. Meanwhile the team takes turns watching over Burgess. Voight informs Burgess of a new opportunity that this affords her.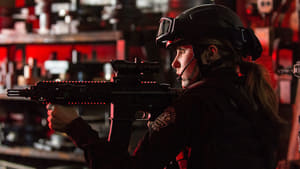 Ep.11

We Don't Work Together Anymore
Air Date: 2015-01-14
Lindsay has her first case with the task force and realizes she needs to call on Voight and the Intelligence unit to assist. Meanwhile Burgess is back on the job, but relegated to desk duty which allows Desk Sgt. Platt the opportunity to partner up with Roman.
Ep.12

Disco Bob
Air Date: 2015-01-21
Bob Ruzek is the first to arrive on the scene of a double murder. Intelligence arrives to take over the investigation and tensions arise as Bob needs to hand over the case to his son and Voight. Lindsay's new gig has her planning a trip to Bolivia for an undercover investigation that could be for an extended amount of time. Burgess and Roman realize they need to put past events behind them so it doesn't jeopardize them going forward.
Ep.13

A Little Devil Complex (II)
Air Date: 2015-02-04
Antonio and his sister Gabriela go to the office of Elliot Gish, the man they believe started the fire that killed Shay. Intelligence, along with patrol officers Burgess and Roman, put pressure on Gish to confess. Lindsay approaches Voight about returning to Intelligence when she realizes that the task force isn't what she thought it would be. Desk Sgt. Platt has everyone curious why she's being overly cheery, friendly and nice. The crossover starts on Chicago Fire S03E13 Three Bells (I).
Ep.14

Erin's Mom
Air Date: 2015-02-11
Bunny comes to Lindsay concerned about a suspicious repeat customer at her husband's rental company. This lead brings Intelligence into a case which robbery-homicide has been working for months.
Ep.15

What Do You Do
Air Date: 2015-02-18
Burgess begins to regret her recent decision to stay on the beat. While at a convenience store she sees some suspicious activity and pursues it without calling in for backup. It's a slow day in Intelligence as they spend their time receiving taser certification.
Ep.16

What Puts You on That Ledge
Air Date: 2015-02-25
Antonio heads undercover with a dangerous robbery crew after a narcotics officer goes missing.
Ep.17

Say Her Real Name
Air Date: 2015-03-25
When a murder implicates a diplomat, the FBI stands between Intelligence and justice.
Ep.18

Get Back to Even
Air Date: 2015-04-01
When Voight's card ends up in the hands of a murder suspect, he aims to protect the man at any cost.
Ep.19

The Three Gs
Air Date: 2015-04-08
Led by Olinksy, Intelligence hunts down an elusive Chinatown gangster.
Ep.20

The Number of Rats (II)
Air Date: 2015-04-29
SVU's Benson, Fin and Amaro help with the investigation of a rape-murder that's similar to a decade-old case in New York; and, after he's questioned, a suspect warns Lindsay that the investigation could have unintended consequences. The crossover starts on Chicago Fire S03E21 We Called Her Jellybean (I). It continues on Law & Order: Special Victims Unit S16E20 Daydream Believer (III).
Ep.21

There's My Girl
Air Date: 2015-05-06
The investigation into the bombing of a trendy café hinges on a minor who witnessed it. A major blunder lands Atwater in hot water. Voight helps Platt in her attempt to get a memorial stone for the team's fallen member.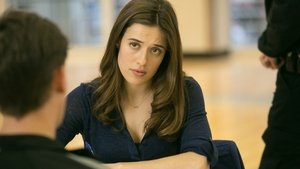 Ep.22

Push the Pain Away
Air Date: 2015-05-13
A mass shooting at an athletic club is investigated; and Atwater, who's dealing with his new assignment, helps locate the suspected shooters. Platt and Halstead, meanwhile, check in with Lindsay to see how she's managing.
Ep.23

Born Into Bad News
Air Date: 2015-05-20
Retired Commander Perry enlists Voight and the team to help extract his cop nephew from a unit of corrupt officers who are robbing drug dealers. When things go bad Voight must take down a younger, more violent version of himself. Meanwhile, Lindsay struggles to stay clean. At the same time a woman from Olinsky's past reaches out to him.