Episodes List
Ep.1

All Tomorrow's Parties
Air Date: 2020-11-12
The doctors of Grey Sloan Memorial must contend with the COVID-19 pandemic; an unintentionally started fire has first responders from Station 19 bringing patients into the hospital for treatment.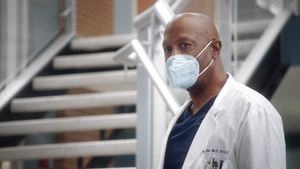 Ep.2

The Center Won't Hold
Air Date: 2020-11-12
Bailey finds herself in the middle of an argument with patients' families as they await news about their children who were injured in a fire; Winston surprises Maggie; Amelia and Link try to have some fun as new parents.
Ep.3

My Happy Ending
Air Date: 2020-11-19
The Grey Sloan doctors continue to face their new COVID-19 reality and deal with a familiar and stubborn patient. Koracick is put in charge of the interns who recently joined the hospital ranks and Link operates on a sex therapist. Elsewhere, Maggie finds comfort in Winston's virtual presence.
Ep.4

You'll Never Walk Alone
Air Date: 2020-12-03
Owen faces a medical diagnosis that challenges more than he imagined. Meanwhile, Koracick begins to go stir crazy; and Maggie gets a not-so-subtle glimpse into Winston's background.
Ep.5

Fight the Power
Air Date: 2020-12-10
Bailey panics as she hears there has been a surge of COVID-19 cases, knowing she has loved ones in an assisted living facility. Meanwhile, Jackson and Richard team up against Catherine to teach her a lesson, and Teddy continues to try to mend her frayed relationships. After an intense surgery, Jo is uncertain about her future.
Ep.6

No Time for Despair
Air Date: 2020-12-17
Grey Sloan Memorial faces new pressures as Seattle Pres is overloaded, and Grey Sloan Memorial is now on surge capacity protocol. Meanwhile, Owen and Amelia are faced with one of the most controversial surgeries of their careers.
Ep.7

Helplessly Hoping
Air Date: 2021-03-11
"Grey's Anatomy" picks up where the previous episode of "Station 19" left off as both teams tend to a tense situation with so much at stake. Meanwhile, Jo convinces Hayes to bend the rules on a case, and Maggie and Winston reconnect.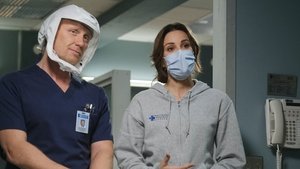 Ep.8

It's All Too Much
Air Date: 2021-03-18
As traumas and pressure mount, Grey Sloan doctors try to find a path forward, and Richard questions his faith. Meanwhile, Maggie gives Winston hospital privileges and they work together to treat an uneasy patient. Jo, Link and Jackson play an unconventional drinking game.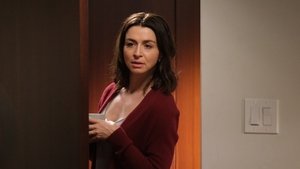 Ep.9

In My Life
Air Date: 2021-03-25
After a heart-wrenching loss, Teddy struggles to cope and it triggers memories of her past. When Owen brings her home, she must face some long-standing truths. Meanwhile, Amelia tries to help the situation by encouraging Owen to accept and forgive Teddy.
Ep.10

Breathe
Air Date: 2021-04-01
The hospital ventilator shortage has the doctors gravely concerned when both a mother and daughter are in critical condition with COVID and fighting over the last ventilator. Meanwhile, Hayes' high-risk sister-in-law with multiple sclerosis ends up in the hospital with a kidney stone, and the sister house has a few more kids join it as Amelia plays babysitter for the day.
Ep.11

Sorry Doesn't Always Make It Right
Air Date: 2021-04-08
The Grey Sloan doctors are stuck in the middle of a fight between a newlywed couple who are injured in a car accident and brought to the hospital for treatment. Meanwhile, Jackson's generosity with COVID-positive patients goes a bit too far, and Hayes works to rebuild Maggie's confidence and convince her to perform an extremely risky heart surgery.
Ep.12

Sign O' the Times
Air Date: 2021-04-15
Maggie is preoccupied with Winston while trying to treat a patient wounded in the Seattle protests. Meanwhile, Levi is tested by an emergency, and the doctors struggle to treat a patient who doesn't believe in COVID.
Ep.13

Good as Hell
Air Date: 2021-04-22
Amidst the need for more surgeons, Jo tries to convince Bailey to let her switch specialties. Elsewhere, Link accuses Amelia of overstepping while he is treating a patient remotely, and Winston comes up with an out-of-the-box idea.
Ep.14

Look Up Child
Air Date: 2021-05-06
Jackson pays a visit to his father that helps set him on the right path.