Episodes List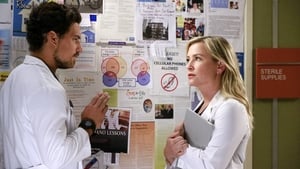 Ep.1

Sledgehammer
Air Date: 2015-09-24
The doctors from Grey Sloan Memorial Hospital spring into action to save the lives of two girls with a powerful story. Meanwhile, Meredith tries to cope with the fact that Amelia is now living with her and Jackson prepares for April's return back to Seattle.
Ep.2

Walking Tall
Air Date: 2015-10-01
The pressure is on as a determined Bailey tackles her first day as Chief; meanwhile, April's marriage is in jeopardy and she finds herself unable to address her problems; Meredith struggles to juggle all her responsibilities and Amelia works to define her relationship with Owen.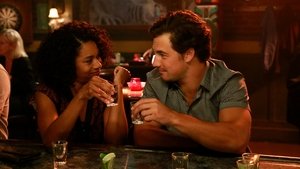 Ep.3

I Choose You
Air Date: 2015-10-08
Maggie reevaluates her life choices after receiving an invitation to her ex-boyfriend's wedding; Richard questions Bailey's loyalty, and Jo confides in Stephanie about a secret she's been keeping from Alex. Meanwhile, Alex struggles with making a difficult decision that will affect the lives of newborn twins.
Ep.4

Old-Time Rock-and-Roll
Air Date: 2015-10-15
Owen suggests the interns learn a vital lesson on how to break bad news to patients' families, and Arizona's 90-year-old patient reassures her that she's destined to find love again. Meanwhile, the sisters completely forget about the dinner party they're hosting for everyone.
Ep.5

Guess Who's Coming to Dinner?
Air Date: 2015-10-22
In the midst of the sisters' dinner party, Maggie ditches her cooking duties to rush to the hospital. Meanwhile, April steps in to help cook as an attempt to avoid Jackson, and Arizona nervously waits to find out more about Callie's new girlfriend.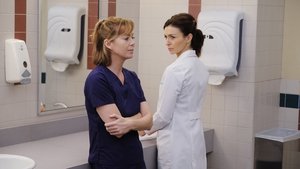 Ep.6

The Me Nobody Knows
Air Date: 2015-11-05
Grey Sloan Memorial not only welcomes a new transfer resident, but also a patient who's the topic of converstation after accidentally sending his sex tape to his entire congregation. Meanwhile, Richard wrestles with how to progress his relationship with Maggie when an old friend visits the hospital, and April brings in a case of a young boy from the Middle-East.
Ep.7

Something Against You
Air Date: 2015-11-12
The team of doctors work on a high stakes case of a long time patient, adding additional pressure to an already tense environment. Meanwhile, Bailey wants Ben to kick out their new roommate, and Arizona is eager to get back into the dating world with a new wingman.
Ep.8

Things We Lost in the Fire
Air Date: 2015-11-19
Midseason Finale - As the rumor mill around the hospital continues to spiral out of control, Grey Sloan Memorial is flooded with injured firefighters from a nearby wildfire. Maggie struggles to keep things with Andrew professional at work; meanwhile, Jo questions Alex's priorities.
Ep.9

The Sound of Silence
Air Date: 2016-02-11
Meredith is brutally attacked by a patient, and Penny is the one who discovers her. The doctors of Grey Sloan Memorial rush to stabilize Meredith and remain by her side in the harrowing aftermath.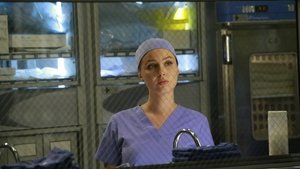 Ep.10

All I Want Is You
Air Date: 2016-02-18
Everybody attempts to deals with Meredith's trauma as Maggie and Callie perform a risky, experimental surgery on a teenager. Nathan and Owen continue to be at odds. Maggie and Andrew's relationship continues to progress.
Ep.11

Unbreak My Heart
Air Date: 2016-02-25
The evolution of April and Jackson's relationship is revealed through a series of flashbacks dating back to when they first met. Simultaneously, we follow the years-long progress of one of Jackson's patients.
Ep.12

My Next Life
Air Date: 2016-03-03
A patient from Meredith's very first surgery as an Intern is readmitted to Grey Sloan Memorial with a new aneurysm, and Amelia takes her case. Meanwhile, Maggie suspects that Richard knows about her relationship with Andrew, and Arizona debates dating again.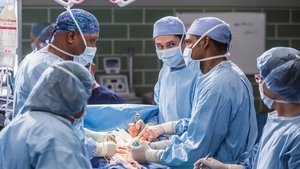 Ep.13

All Eyez on Me
Air Date: 2016-03-10
Meredith, Bailey, Jackson, Callie and Jo travel to a military hospital to perform an extraordinary and extremely risky surgery on a veteran with an advanced tumor. Meanwhile back at Grey Sloan, Andrew is tired of being Maggie's worst kept secret; Ben makes an impulsive surgical decision; and a team of cheerleaders wreak havoc in the ER.
Ep.14

Odd Man Out
Air Date: 2016-03-17
There is plenty of turmoil after Richard messes with the staff pairings. Arizona takes a risk to help a woman who is pregnant with quadruplets.
Ep.15

I Am Not Waiting Anymore
Air Date: 2016-03-24
Jackson learns about April's pregnancy, while Alex and the team of doctors handle an hours-long triple-organ transplant surgery. Meredith considers dating again, and Andrew insists on not receiving special treatment after he and Maggie go public.
Ep.16

When It Hurts So Bad
Air Date: 2016-03-31
Meredith takes a step forward with Will but quickly regrets it; Maggie senses a disconnection with Andrew; and Amelia reevaluates her relationship with Owen. Meanwhile, Catherine comes into town and really shakes things up with April and Jackson.
Ep.17

I Wear the Face
Air Date: 2016-04-07
Meredith goes on an ambulance ride with Owen and Nathan to pick up a heart for a transplant patient. Musician & MS patient Kyle Diaz is admitted to Grey Sloan Memorial with a tremor in his hand, and the residents apply for the Preminger Grant. Meanwhile, Catherine continues to insert herself into Jackson and April's business against Richard's wishes.
Ep.18

There's a Fine, Fine Line
Air Date: 2016-04-14
After a missing child forces the hospital into lockdown, Ben decides to operate on a pregnant mother without the proper surgical equipment. Miranda, as Chief, is faced with the repercussions of the event and whether or not Ben's impulsive actions were justified.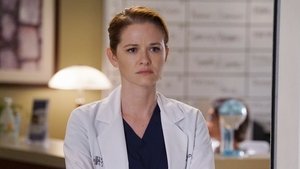 Ep.19

It's Alright, Ma (I'm Only Bleeding)
Air Date: 2016-04-14
Miranda continues to deal with the aftermath of Ben's reckless decision and forms an advisory committee to recommend proper disciplinary action against him. Meanwhile, April and Jackson try to put their differences aside for the sake of their baby, and Arizona makes a decision that could affect her relationship with Callie forever.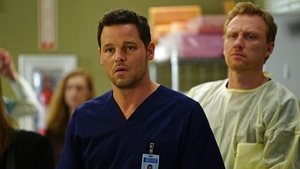 Ep.20

Trigger Happy
Air Date: 2016-04-21
The doctors work frantically to save a young boy who was accidentally shot. Meanwhile, Arizona is upset when Callie tries to make an important decision about Sofia's future without consulting her
Ep.21

You're Gonna Need Someone on Your Side
Air Date: 2016-04-28
Stephanie's relationship with Kyle becomes complicated. Meanwhile, Meredith encourages Amelia and Owen to take a chance and choose to be a real couple. Arizona and Callie are at odds and put their friends in the middle of an uncomfortable situation.
Ep.22

Mama Tried
Air Date: 2016-05-05
Callie and Arizona are at odds over Sofia's future, and Stephanie questions the status of her relationship with Kyle. Meanwhile, Alex and April work on a pregnant teen that is readmitted to Grey Sloan Memorial.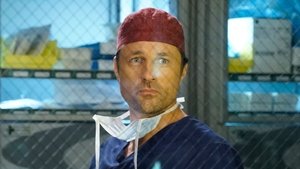 Ep.23

At Last
Air Date: 2016-05-12
Owen and Amelia take their relationship to the next level; Alex gains some clarity on his future with Jo; and Callie and Arizona continue to struggle with the current custody arrangement.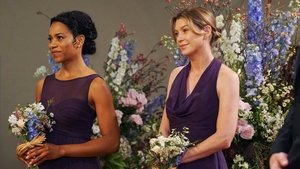 Ep.24

Family Affair
Air Date: 2016-05-19
Meredith and Maggie support Amelia on an important day; Jo reveals that she has been keeping secrets from Alex while Arizona and Callie deal with the impact of their custody arrangement. Meanwhile, Ben leaps into action to help a friend.