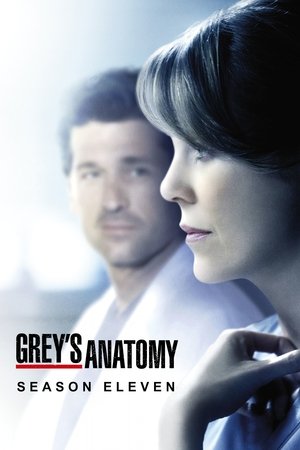 Season 11
(2014)
During an interview, Shonda Rhimes stated that "Season 11 is really a Meredith-centric season. She lost her 'person', her half-sister has shown up, her husband is chafing to go someplace else…" She went on to reveal that she's been wanting to do the "familial grenade" storyline for a long time, and at the end of Season 10, she knew it was the time to do it. Rhimes also claimed that Season 11 will pick up right where Season 10 left us, so there won't be much that the audience won't see. In another interview discussing this storyline, Rhimes revealed that she and the writers are thinking about doing flashback periods to the younger days of Drs. Ellis Grey and Richard Webber.
---
Episodes List
Ep.1

I Must Have Lost It on the Wind
Air Date: 2014-09-25
With Cristina gone, a new doctor, Maggie Pierce, making the rounds and Derek wanting to move to Washington DC, Meredith struggles to regain a sense of normalcy both at home and in the hospital. Meanwhile, Callie and Arizona come to a decision about surrogacy, Amelia overhears a big secret, Bailey realizes she will have to fight Alex for Cristina's board seat and a freak accident causes two teenagers to be caught in a very compromising position.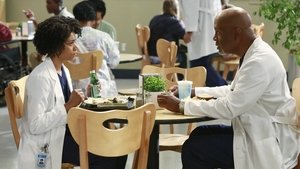 Ep.2

Puzzle With a Piece Missing
Air Date: 2014-10-02
Maggie tries to make a good impression but finds herself in unfortunate situations; Richard keeps hiding his secret.
Ep.3

Got to Be Real
Air Date: 2014-10-09
Owen tries to get Callie to help Veterans Hospital patients with the robotic limb lab. Alex and Meredith's friendship makes Jo jealous. Alex and Bailey prepare to go in front of the board.
Ep.4

Only Mama Knows
Air Date: 2014-10-16
Secrets from Ellis Grey's past come to light when Meredith watches old videos and reads through her mother's journals. Meanwhile, Maggie rocks the hospital with an unexpected announcement; Alex gets new responsibilities and Callie focuses her attention on the Veterans' project.
Ep.5

Bend and Break
Air Date: 2014-10-23
Callie and Arizona examine their marital problems and what's contributed to them. Meanwhile, Callie devotes herself to the veterans' project, Arizona strives to impress Dr. Herman, and Richard seeks guidance from Bailey.
Ep.6

Don't Let's Start
Air Date: 2014-11-06
Owen becomes invested in a patient when he realizes she may have served in the military, April's mother pays her daughter a visit and bonds with Jackson, and Derek plans a family dinner. Meanwhile, a patient's diagnosis causes Bailey to reconsider her own health issues and Dr. Herman drops a bombshell on Arizona
Ep.7

Could We Start Again, Please?
Air Date: 2014-11-13
Information about Amelia's past emerges and causes problems for her at the hospital.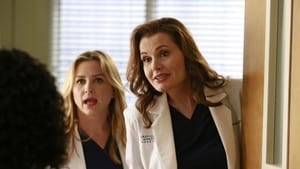 Ep.8

Risk
Air Date: 2014-11-20
Maggie and Meredith disagree with Derek about the best way to approach a patient's case, which leads to a bigger argument between the couple. Meanwhile Callie feels responsible when one of her veterans is pushed too far and one doctor's routine procedure results in a devastating diagnosis.
Ep.9

Where Do We Go From Here?
Air Date: 2015-01-29
As Derek prepares for his move to DC, Meredith keeps herself busy at the hospital. Meanwhile, Jackson and April deal with difficult news, and Arizona and Amelia discuss how to best approach Dr. Herman.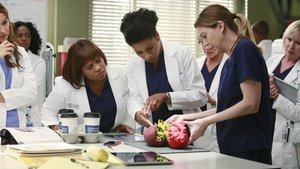 Ep.10

The Bed's Too Big Without You
Air Date: 2015-02-05
April stays optimistic as Arizona begins testing on her baby; Dr. Herman plans out a crash course in fetal surgery; and Owen and Callie encourage each other to get back into the dating scene. Meanwhile, Meredith, Maggie and Bailey use the 3D printer to gain a better understanding of their patient's tumor.
Ep.11

All I Could Do Was Cry
Air Date: 2015-02-12
After several discussions with Dr. Herman, April and Jackson must face their situation head on and make a difficult decision regarding their unborn child. Catherine arrives in Seattle and bumps into Richard at the hospital. Meanwhile, Meredith tries to find someone to take care of the kids so she can visit Derek for the weekend, and Amelia shows Stephanie some tough love when they work together on a case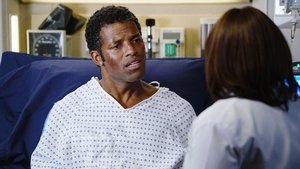 Ep.12

The Great Pretender
Air Date: 2015-02-19
Maggie gets upset when Meredith dodges her questions about DC; Bailey and Ben become concerned about Ben's brother after he is admitted to the hospital, and Dr. Herman starts to warm up to Arizona. Meanwhile, Richard feels manipulated by Catherine.
Ep.13

Staring at the End
Air Date: 2015-02-26
The hospital doctors become fascinated with Dr. Herman's case when Amelia gives a lecture detailing the intricacies of the surgery. Arizona and Herman continue to bond over the amount of cases they are trying to complete before the big surgery. Meanwhile, Bailey brings them a case of a pregnant woman who is close to her heart.
Ep.14

The Distance
Air Date: 2015-03-05
In this Amelia-centric episode, Amelia engages in the surgery of a lifetime as a crowd of doctors look on from the gallery. With Stephanie by her side, she begins operating on Dr. Herman, but quickly realizes it's far more difficult than she anticipated. Meanwhile, Bailey becomes skeptical when Arizona takes on one of Herman's cases.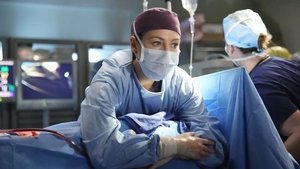 Ep.15

I Feel the Earth Move
Air Date: 2015-03-12
An earthquake shakes the ground at Grey Sloan Memorial Hospital, trapping Maggie in an elevator and threatening Meredith's long streak of successful surgeries. Meanwhile, Owen gives medical advice to a child over the phone and Ben confides in Jackson.
Ep.16

Don't Dream It's Over
Air Date: 2015-03-19
A patient's condition sparks a conversation between Richard and Maggie about Alzheimer's disease; April and Jackson struggle to return to their normal lives and Arizona is faced with the reality that Callie is moving on. Meanwhile, Meredith reveals her biggest fears about Derek.
Ep.17

With or Without You
Air Date: 2015-03-26
Meredith, rattled by the latest events, tries to figure out what to do about Derek. Meanwhile, Owen is shocked when his mother is admitted to the hospital.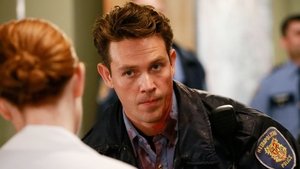 Ep.18

When I Grow Up
Air Date: 2015-04-02
A school field trip to the hospital takes a dramatic turn when the kids witness two injured cops enter the emergency room. Meanwhile, Stephanie sets her eyes on one of the chaperons, Callie operates on the leg of the police captain and Amelia must face her feelings for Owen.
Ep.19

Crazy Love
Air Date: 2015-04-09
Upon realizing that Owen and Amelia have been seeing each other behind her back, Meredith comes down hard on her sister-in-law causing Amelia to rethink things. Meanwhile, Catherine springs into action when a man is brought into the hospital after his wife seeks revenge on his cheating ways.
Ep.20

One Flight Down
Air Date: 2015-04-16
A small plane crash in Seattle causes multiple casualties and brings back horrible memories for the doctors, especially Meredith and Arizona. Meanwhile, friction between Owen and Amelia makes for an uncomfortable working situation for Stephanie.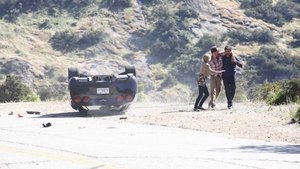 Ep.21

How to Save a Life
Air Date: 2015-04-23
Derek witnesses a horrible car accident and springs into action to save lives.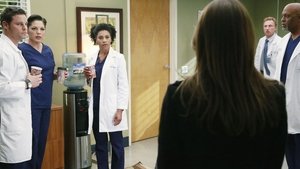 Ep.22

She's Leaving Home
Air Date: 2015-04-30
We see how Meredith and the doctors cope after they learn the news of Derek's death. Meanwhile, April makes a shocking decision that Jackson cannot understand, and Bailey and Ben argue over their future.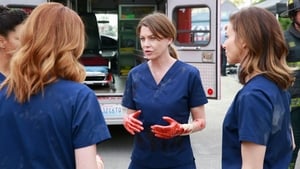 Ep.23

Time Stops
Air Date: 2015-05-07
The doctors of Grey Sloan Memorial Hospital are forced to put their emotions aside when a catastrophic event occurs.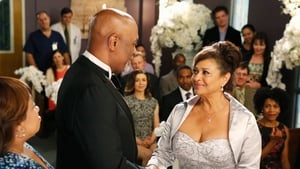 Ep.24

You're My Home
Air Date: 2015-05-14
As the doctors continue to tackle an unfathomable crisis, they are reminded of what is important and are brought closer together.