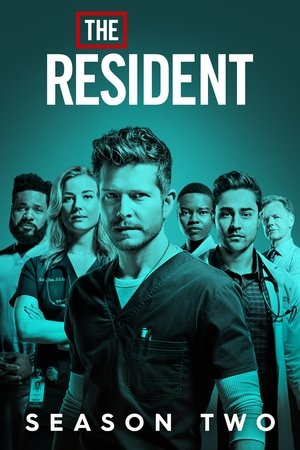 Episodes List
Ep.1

00:42:30
Air Date: 2018-09-24
A blackout at Chastain Memorial Hospital requires the staff to treat their patients without the help of any technology. Bell orders the staff to stop accepting new patients and transfer those on life support, but when a child in need is rushed to the ER, Conrad and Devon go against the mandate. Meanwhile, Mina and Austin are tasked with performing heart surgery on a premature baby, despite the lack of power, and Nic works tirelessly to organize the staff and patients who stay during the blackout.
Ep.2

The Prince & The Pauper
Air Date: 2018-10-01
Bell grows frustrated when Marshall Winthrop, Conrad's dad and new chairman of the board, requests Conrad's input in his discussions about the hospital's expenses. As Conrad and Nic work to cut costs for their patients in need, Julian Lynn, a sharp and sophisticated medical device rep, meets the staff at Chastain and inserts herself into the ongoing work of the doctors to promote her costly products. Meanwhile, Mina's relationship with Micah struggles in the wake of his healing process, and Devon is tasked with showing the eager new interns around the hospital.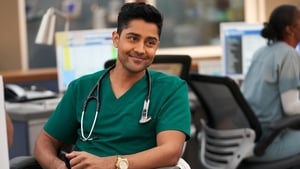 Ep.3

Three Words
Air Date: 2018-10-08
Nic and Conrad contemplate their past when they team up to diagnose a happy husband and wife who are both admitted to the hospital with mysterious symptoms. Bell and Marshall butt heads on a work trip when their cut-throat business tactics don't align. Meanwhile, AJ turns down a request from Bell despite Mina's forewarning, Devon continues to gravitate to medical device rep Julian and the staff gears up for Conrad's three-year anniversary at Chastain.
Ep.4

About Time
Air Date: 2018-10-15
Chastain is flooded with concert goers when a stampede at a music festival grounds leaves many in need of doctors. As Conrad and Nic race to help Josh Robinson, a professional adventure guide with a long list of prior injuries, Devon works with a musician who swears he is sober, even though his toxicology report suggests otherwise. Meanwhile, Bell stirs the pot when the hospital's revered orthopedic surgeon, Dr. Kit Voss, demands a better resident, Julian works to get her boss on Bell's good side and Winthrop continues to push Conrad to believe he's a changed man.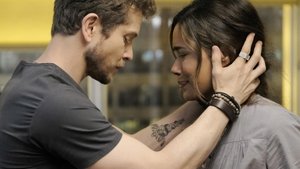 Ep.5

The Germ
Air Date: 2018-10-22
When Bell makes the executive call to utilize Julian Booth's medical devices, rather than the hospital's usual products, Kit and AJ must stop their momentary feuding in order to team up against him. Elsewhere in the hospital, Conrad and Nic work to make a child's dreams come true after finding out his cancer has returned and the rest of the staff takes notice of Julian and Devon's new friendship.
Ep.6

Nightmares
Air Date: 2018-10-29
Halloween at Chastain proves to be just as spooky as ever when Conrad is tasked with diagnosing a young woman admitted to the hospital with extreme night terrors. Meanwhile, Devon faces his first Halloween in the ER, Nic panics over her decision to bring her newly sober sister to Mina's epic annual Halloween party and Bell finds an interesting way to make use of his new assistant.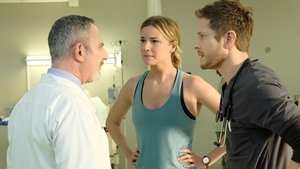 Ep.7

Trial & Error
Air Date: 2018-11-05
When patients from the hospital's prescription drug trial start suffering life threatening side effects, Nic fears that her sister Jessie may be in danger. As a result, she and Conrad work to convince Bell that these trials are not worth the risk. Meanwhile, Mina, Austin and Kit must set aside their competitive nature and work together on a patient whose health is quickly deteriorating and Devon uses Julian as the beta tester for a product he's designed.
Ep.8

Heart in a Box
Air Date: 2018-11-19
Conrad goes head-to-head with Bell after he recommends one of Julian's risky medical devices to Zoey, who's already lost one son and is back in the hospital with the other. Nic fears that Conrad may be getting overly attached to his patient. Meanwhile, Mina and Austin grow closer while working on a difficult heart transplant, Devon embarks on a very difficult day and Dr. Lane Hunter returns.
Ep.9

The Dance
Air Date: 2018-11-26
Devon's doubts about his relationship reach a peak as his friends and family gather for his big wedding day. As Chastain's leading medical device company, Quovadis, continues to succeed, Julian makes a discovery that leaves her uneasy about her involvement in it all. Meanwhile, Conrad continues to work on his relationship with Marshall and Bell takes a risky offer in order to make a mistake from his past disappear.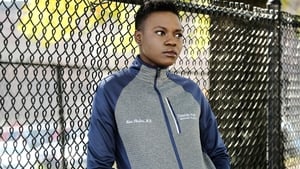 Ep.10

After The Fall
Air Date: 2019-01-14
Lane Hunter's victims and their families become outraged when she is released from prison. Bell, although responsible for posting Lane's bail and getting her released, continues to be tortured by her manipulation. Meanwhile, Conrad uses work to cope with the news about his father, and he teams up with Mina, Kit and the Raptor to treat a patient who is suffering as a result of Lane's dangerous treatments. Then, Devon grows worried when he doesn't hear from Julian, and Nic sets her sights on a primary physician for their new clinic.
Ep.11

Operator Error
Air Date: 2019-01-21
When a medical device fails on a former Chastain employee, an investigation is opened up, which pits Dr. AJ Austin against Quovadis. As Mina and Bell work to get to the bottom of what went wrong, Devon distracts himself with another patient who's experiencing mysterious stomach pains. Meanwhile, Nic forms a bond with her new partner at the clinic and Conrad's relationship with the Barnett family and continues to grow.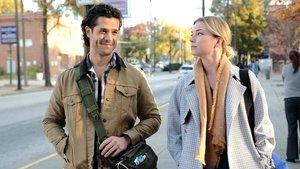 Ep.12

Fear Finds a Way
Air Date: 2019-01-28
When a nasty flu season turns out to be masking a terribly infectious disease, Chastain must race to quarantine and diagnose infected patients. Mina finds herself testing Quovadis medical devices in an effort to defend Dr. Austin, who, feeling responsible for the death of a patient, is serving penance by staying away from the OR. Conrad is prepared to take the next step with Nic, but finds that she may not be as ready.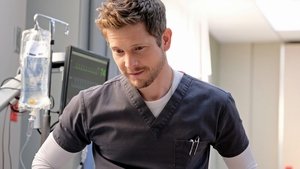 Ep.13

Virtually Impossible
Air Date: 2019-02-04
Conrad, Kit, Mina and the Raptor work to save the life of a med student in need of a triple-organ transplant, drawing Bell back to the OR for one of the Chastain's riskiest surgeries yet. After the police find Julian's empty car in a nearby lake, Devon does some investigating of his own to find out what might have happened. Meanwhile, Mina and the Raptor hound Bell to halt his business with the risky medical device company, Quovadis, and Nic makes a rash decision regarding her sister.
Ep.14

Stupid Things in the Name of Sex
Air Date: 2019-02-11
When Conrad's attempt to surprise Nic with a lavish Valentine's Day dinner is foiled, he gives the reservation away to someone who could really use it. Mina and Devon distract themselves from all Valentine's celebrations by trying to figure out how their seemingly healthy neighbor has suddenly passed away. Meanwhile, Kit gives dating advice to a sex-injured patient, Irving hits a crossroads in his not-so-secret relationship with Nurse Jessica, and Bell decides to celebrate the day in the OR.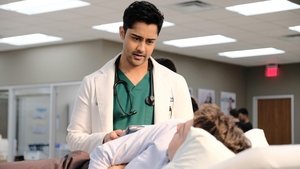 Ep.15

Queens
Air Date: 2019-02-18
Bell's confidence in Quovadis continues to waver when the poster child for one of its medical devices, Henry Barnett, is rushed back into the ER, experiencing seizure-like symptoms. Meanwhile, Mina's past comes to light when her mother, famous Nigerian surgeon Dr. Okeke, pays a visit to Chastain, and Conrad makes a risky move when Henry returns to the hospital.
Ep.16

Adverse Events
Air Date: 2019-03-04
The surgeons are determined to shut down Quovadis after Henry Barnett almost loses his life due to a device malfunction. As Mina and Devon set out to find the truth, Bell, AJ and Conrad work to save the life of Chastain's favorite custodian, Simon. Meanwhile, one of Alec's old patients ends up in the ER, forcing him to question if he made the right choice to leave his old practice for Nic's clinic.
Ep.17

Betrayal
Air Date: 2019-03-18
The surgeons work together to save the life of the Raptor's old mentor, Abe, who is their only inside source to Quovadis. Unfortunately, when Nic and Conrad take on a patient needing the hospital's only viable ECMO machine, they must decide between saving the life of Abe or saving the life of their younger, more stable patient. Meanwhile, Marshall puts himself in serious danger to help take down Gordon Page once and for.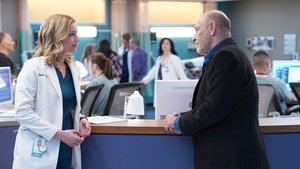 Ep.18

Emergency Contact
Air Date: 2019-03-25
Chastain picks up the pieces after the fall out with the corrupt medical device company Quovadis, leaving Marshall ready to charter new territory in the medical field, and Devon to finally discover the truth about what happened to Julian Booth. As Conrad and Alec team up to help a young gymnast experiencing mysterious symptoms, Nic focuses on her sister, who's back with their estranged father, Kyle, in tow. Meanwhile, Bell rushes to Kit's aid when her ex-husband comes to the ER needing emergency surgery.
Ep.19

Snowed In
Air Date: 2019-04-01
When Atlanta is struck by a severe snowstorm, Mina must perform a big surgery - without the help of The Raptor - to save the life of a young father, while Kit and Bell get stuck babysitting the man's children. Nic and Conrad experience a disagreement with a patient's treatment, causing further strain in their relationship. Meanwhile, Devon teaches an important lesson about life and death to a first-year med student.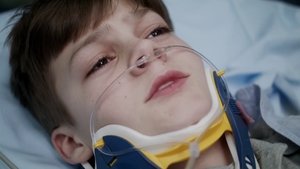 Ep.20

Black Cloud
Air Date: 2019-04-15
Devon grows concerned when a mother's complaints go unaddressed after her delivery, and pushes Bell to take drastic measures. Conrad is faced with breaking the news to Nic regarding Jessie's worsening condition. Meanwhile, The Raptor, Mina and Kit spring into action when a mother and son enter the ER with devastating injuries.
Ep.21

Stuck as Foretold
Air Date: 2019-04-22
When the hospital has a severe blood shortage, Conrad must try every avenue to save a patient's life. Nic receives devastating news and is left worrying about her sister's health, while Mina and Devon work with a new anesthesiologist who is not what she seems. Elsewhere, Kit considers the future of her intertwining relationships and Bell has an encounter with a woman from his past.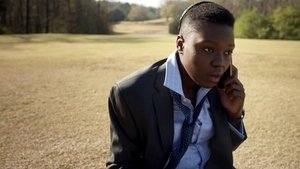 Ep.22

Broker and Broker
Air Date: 2019-04-29
Bell hopes that a lottery winner who was admitted to hospital could serve as a way to solve Chastain's financial struggles; Nic is irate with Alec for suggesting she meet an organ broker; Devon and Irving help Mina remember certain details.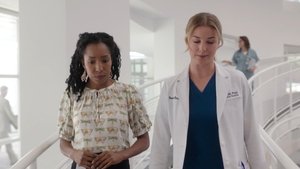 Ep.23

The Unbefriended
Air Date: 2019-05-06