Season 2
(2018)
Season 2 furthers the transformation of Danny​, a character with a fish out of water coming of age story making his way in a harsh new world, battling to work out who he is. This season, Dann​y​ has promised that with Matt Murdock gone, he will step up and protect his city. ​But a sinister plot twist threatens his very identity ​and he must conquer his villains to protect the town and people he holds close to his heart.
---
Episodes List
Ep.1

The Fury of Iron Fist
Air Date: 2018-09-07
While rival gangs battle for the soul of New York, Danny and Colleen cross paths with an old acquaintance. Joy embarks on a new adventure.
Ep.2

The City's Not for Burning
Air Date: 2018-09-07
Danny and Colleen strive to broker a badly needed peace. Ward crashes his sister's auction, and Joy plays matchmaker -- with a twist.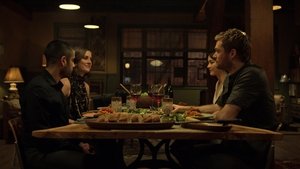 Ep.3

This Deadly Secret...
Air Date: 2018-09-07
In an effort to ease the tension between Ward and Joy, Danny and Colleen switch gears and host a dinner party. Mary delivers a warning.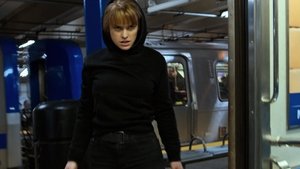 Ep.4

Target: Iron Fist
Air Date: 2018-09-07
Joy's interrogation of Mary takes a turn. Misty gives Danny an earful. Ward extends an olive branch. Davos makes a crucial discovery.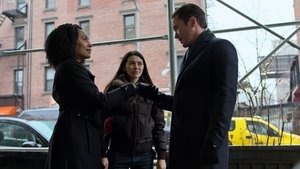 Ep.5

Heart of the Dragon
Air Date: 2018-09-07
There's a new Iron Fist in town, and he's itching to make his presence felt. Meanwhile, Ward calls in a favor, and Joy considers her options.
Ep.6

The Dragon Dies at Dawn
Air Date: 2018-09-07
Misty and Colleen's trip to the tattoo parlor turns painful -- but not for them. As Davos crosses names off his list, Mary makes Danny an offer.
Ep.7

Morning of the Mindstorm
Air Date: 2018-09-07
As Danny steps up his training, Davos ramps up recruitment. Ward falls prey to old demons, and Misty butts heads with a captain.
Ep.8

Citadel on the Edge of Vengeance
Air Date: 2018-09-07
Joy offers Davos tips on appealing to the masses, Danny begins to understand his limits, and Mary seeks the truth about her past.
Ep.9

War Without End
Air Date: 2018-09-07
Facing a life-changing decision, Danny and Colleen debate their next move. Meanwhile, Davos's contempt for mercy grows stronger.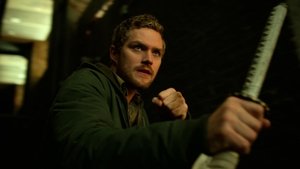 Ep.10

A Duel of Iron
Air Date: 2018-09-07
In the season finale, Iron Fists collide as the fate of New York City hangs in the balance.