Episodes List
Ep.1

And Then There Were Fewer
Air Date: 2010-09-26
In this murder mystery special, The Griffins as well as all the other major characters become trapped in a mansion while they are killed off one by one.
Ep.2

Excellence in Broadcasting
Air Date: 2010-10-03
Brian decides to confront Rush Limbaugh when he comes to Quahog for a book signing.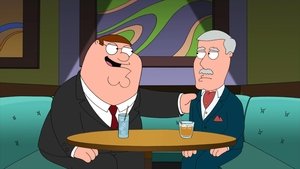 Ep.3

Welcome Back Carter
Air Date: 2010-10-10
After Peter catches Carter having an affair, he is forced into keeping a secret. But when Peter accidentally spills the beans, Lois' mom demands a divorce, and Peter is in charge of Carter's return to bachelorhood.
Ep.4

Halloween on Spooner Street
Air Date: 2010-11-07
Peter and Joe team up to execute a series of painful and humiliating Halloween pranks on unsuspecting family, friends and neighbors. While Brian shows Stewie the ropes of trick-or-treating, Meg sets out to attend her first high school Halloween party with high hopes for the evening.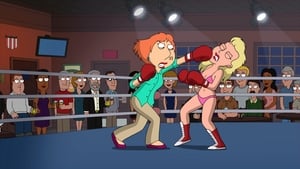 Ep.5

Baby, You Knock Me Out
Air Date: 2010-11-14
After Lois dominates her competition in the boxing ring, Peter decides to become her promoter.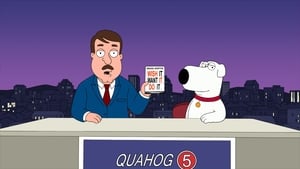 Ep.6

Brian Writes a Bestseller
Air Date: 2010-11-21
Feeling discouraged with the progress of his writing career, Brian decides to throw in the towel until Stewie become his manager and one of his books hits the bestseller list. But when the fame goes to his head, Brian gets a wake-up call from Bill Maher.
Ep.7

Road to the North Pole
Air Date: 2010-12-12
Stewie's favorite thing after his teddy bear, Rupert, is Christmas. So when he hears that Santa is making an appearance at the mall, he begs Brian to take him so that he can tell Santa in person what he wants for Christmas. Brian begrudgingly takes Stewie to the mall, only to get the brush-off from Santa. As a result, Stewie and Brian travel to the North Pole to find Santa and teach him a lesson in holiday cheer.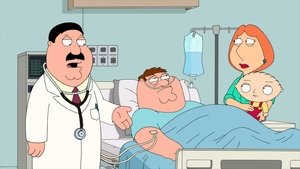 Ep.8

New Kidney in Town
Air Date: 2011-01-09
Peter needs a new kidney after his energy-drink addiction causes renal failure. Meanwhile, Chris is chosen to introduce United States President Barack Obama at his school after winning an essay contest. Trouble is, Meg wrote the essay.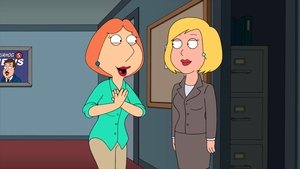 Ep.9

And I'm Joyce Kinney
Air Date: 2011-01-16
Lois is outraged when local news anchor Joyce Kinney airs a negative profile on her.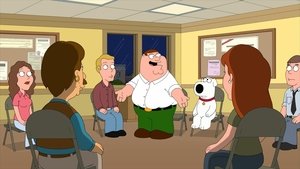 Ep.10

Friends of Peter G.
Air Date: 2011-02-13
Brian and Peter are required to attend a 12-step program to deal with their drinking problems; Death gives Peter a glimpse of what life would be like without alcohol.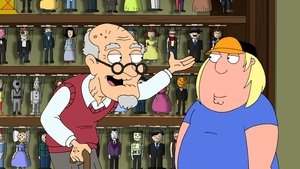 Ep.11

German Guy
Air Date: 2011-02-20
Chris's search for a new hobby leads him to befriend a puppeteer named Franz, until his checkered past is revealed.
Ep.12

The Hand That Rocks the Wheelchair
Air Date: 2011-03-06
Meg is enlisted to check in on Susie and Joe while Bonnie is away but she soon becomes a little too involved. Meanwhile, Stewie accidentally creates an evil twin.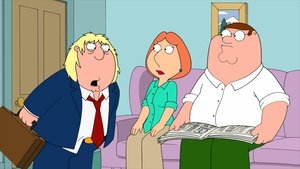 Ep.13

Trading Places
Air Date: 2011-03-20
Chris, Meg, Peter and Lois all trade places to teach each other a lesson.
Ep.14

Tiegs for Two
Air Date: 2011-04-10
When the local dry cleaner loses Peter's favorite white shirt, he goes ballistic. Meanwhile, Brian tries to score on a date with a new friend, Denise, but ends up striking out. Instead of calling it quits on love, he decides to enlist Quagmire's help, but things get nasty when they start to compete for the affections of each other's old flames, Cheryl Tiegs and Jillian Russell.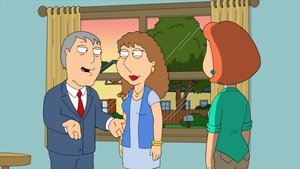 Ep.15

Brothers & Sisters
Air Date: 2011-04-17
When Mayor West marries Lois' sister, Carol, they move into the Griffin's house to be one big "happy" family. To make room for everyone, Stewie is bumped out of his room and takes over Chris' room, but not everyone is annoyed by the change. Peter and Mayor West bond and become best friends.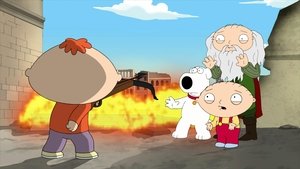 Ep.16

The Big Bang Theory
Air Date: 2011-05-08
Stewie and Brian go back in time to stop Bertram from killing Leonardo da Vinci in order to erase Stewie from the universe.
Ep.17

Foreign Affairs
Air Date: 2011-05-15
Bonnie and Lois take a little trip to Paris where Bonnie crosses the line.
Ep.18

It's a Trap!
Air Date: 2011-05-22
Peter retells the story of Return of the Jedi.