Episodes List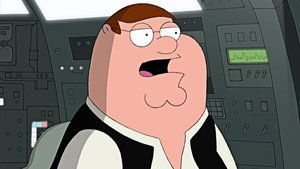 Ep.1

Blue Harvest
Air Date: 2007-09-23
Peter retells the story of Star Wars in this hour-long episode of Family Guy. When Princess Leia is captured by the evil Darth Vader the droids C-3PO and R2-D2 escape to the planet Tatooine to find help from the Rebel Alliance. There they encounter Luke Skywalker, Han Solo, Chewbacca and Obi-Wan Kenobi who infiltrate the Death Star then rescue the captive princess from the Death Star and return to aid the Rebellion in its fight against the Galactic Empire.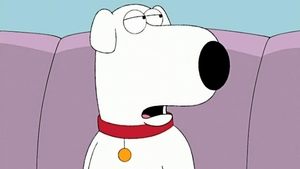 Ep.2

Movin' Out (Brian's Song)
Air Date: 2007-09-30
Peter convinces Brian to move in with his girlfriend Jillian and Stewie tags along to help pay the rent but he tries to interfere with their relationship. Meanwhile Meg and Chris get jobs at the convenience store where Chris befriends the manager Carl who leaves Meg to do all the work. Carl soon fires her and promotes Chris to the co-boss.
Ep.3

Believe It or Not, Joe's Walking on Air
Air Date: 2007-10-07
When Joe feels that his disability is holding Bonnie back from living a full life, he decides to get a leg transplant. Excited about his new ability to walk, Joe engages in extreme sports, and soon ditches his current friends, for more active ones. Peter and the guys are upset at how Joe is acting and decide to teach him a lesson.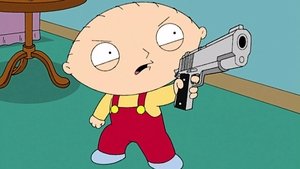 Ep.4

Stewie Kills Lois (1)
Air Date: 2007-11-04
Lois and Peter sail off on a cruise. Jealous that he was left behind, Stewie's matricidal tendencies are rekindled. When Brian challenges him to actually do it, Stewie carries out his diabolical plan.
Ep.5

Lois Kills Stewie (2)
Air Date: 2007-11-11
Presumed dead, Lois returns from the wilderness and names Stewie as her killer. On the look out for Stewie, Joe leads a manhunt around Quahog. Determined to take over the world again, Stewie auditions for the American Idol. Desperate to stop Stewie, Lois realizes what she must do.
Ep.6

Padre de Familia
Air Date: 2007-11-18
Peter starts an anti-immigration group after being caught up in the pro-American sentiment at a Veterans' Day parade, but his tune quickly changes when he finds out he was born in Mexico. Unable to prove his citizenship, pass the naturalization test or convince investigators that his marriage to Lois is for real, he ends up working as a groundskeeper on his father-in-law's estate and leading the fight for immigrant rights.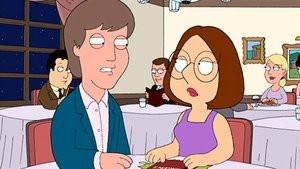 Ep.7

Peter's Daughter
Air Date: 2007-11-25
After Quahog is hit by a flood, Meg winds up in the hospital in a coma. When she wakes up and sees a cute med student, they immediately hit it off. Overprotective of his daughter, Peter is determined to drive the med student away. That is until Meg reveals that she is pregnant.
Ep.8

McStroke
Air Date: 2008-01-13
Peter starts an anti-immigration group, however, he quickly changes his mind when he finds out that he was born in Mexico. Unable to prove his citizenship, pass the naturalization test or convince investigators that his marriage to Lois is for real, he ends up working for Carter as a landscaper, all the while fighting for immigration rights.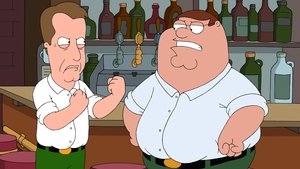 Ep.9

Back to the Woods
Air Date: 2008-02-17
James Woods returns to seek revenge against Peter. James Woods finds Peter's wallet, which he lost at Barry Manilow concert, and procedes to steal Peter's identity, and his family. Peter decides to ruin James' career and image.
Ep.10

Play It Again, Brian
Air Date: 2008-03-02
Peter and Lois's marriage hits a bit of a snag. When Brian wins the New England Rising Writer's award, the three of them head to Martha's Vineyard for a nice relaxing vacation. Peter's usual drinking habits take over, and he soon spirals out of control, as does Brian's self restraint, as he soon professes his love for Lois. Peter and Brian test their friendship over the woman of their dreams.
Ep.11

The Former Life of Brian
Air Date: 2008-04-27
Brian, afraid that he may have lost his last chance at love, searches for a former flame, Tracy. To his surprise, he discovers that he is the father to her son, Dylan. Tracy decides that Brian should raise the boy, and she drops him off at the Griffin's house. When Dylan runs rough-shot in the house, Brian's attitude towards parenting doesn't settle too well with Lois and Peter.
Ep.12

Long John Peter
Air Date: 2008-05-04
When Peter gets a pet parrot, he begins acting like a pirate. Peter accidentally kills the bird after raising hell through all of Quahog. Meanwhile, when Brian is visiting the vet, Chris falls in love with the intern, Anna.