Episodes List
Ep.1

North by North Quahog
Air Date: 2005-05-01
Peter and Lois decide to go on a second honeymoon. But when Peter crashes the car, he decides to pose as Mel Gibson to stay in his fancy hotel suite, where they find a copy of a "The Passion of the Christ" sequel. They attempt to destroy the film and end up being chased by two priests who went to retrieve the film.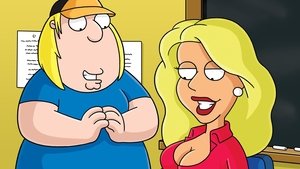 Ep.2

Fast Times at Buddy Cianci Jr. High
Air Date: 2005-05-08
Brian becomes a substitute teacher at Chris' school after his teacher wins the lottery. When Brian is moved to teach a class of troubled kids, Chris falls in love with his new teacher, Mrs. Lockhart, who promises to love Chris only if he kills her husband. When Lois finds out, she and Stewie decide to teach Chris a lesson.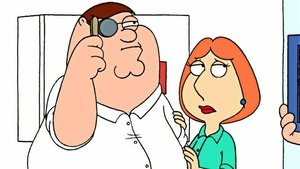 Ep.3

Blind Ambition
Air Date: 2005-05-15
After Mort bowls a perfect game, and Quagmire gets a key to the city by performing CPR, Peter notices he has nothing to be proud of. He then attempts to achieve fame by setting the world's record for most nickels swallowed. However, a slight miscalculation leaves him blind with nickel poisoning.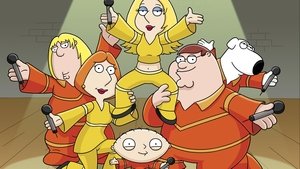 Ep.4

Don't Make Me Over
Air Date: 2005-06-05
When Meg gets turned down for a date, she asks her family for support. Lois ends up taking her to the mall, where she gets the ultimate makeover. Meanwhile, Peter tries to start a band with the guys, but when their first gig fails, the family ends up performing. Impressed by Meg's singing, a record producer signs the family, and their travels eventually land them on "Saturday Night Live."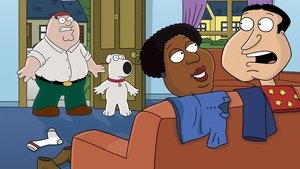 Ep.5

The Cleveland–Loretta Quagmire
Air Date: 2005-06-12
When Peter hears Loretta scream, he tries to help out, but discovers Loretta is cheating on Cleveland. Peter figures out that it was Quagmire and decides to tell Cleveland about it. But when Loretta walks out on Cleveland he doesn't take it lightly.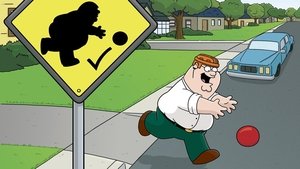 Ep.6

Petarded
Air Date: 2005-06-19
After winning a game of Trivial Pursuit, Peter is convinced he is a genius. To prove Peter wrong, Brian suggests he take a test of the MacArthur Genius Grant. The test results say that Peter is technically mentally challenged. Peter has no problem abusing this handicap until Lois is injured and the kids are taken away because Peter is not mentally fit for parenting.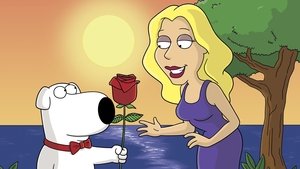 Ep.7

Brian the Bachelor
Air Date: 2005-06-26
"The Bachelorette" comes to Quahog and Brian is chosen to be a contestant. Brian does not like the show, but participates just to have a vacation only to wind up falling in love with the bachelorette. Meanwhile, Chris gets a nasty pimple on his cheek, which talks to Chris and likes to cause mischief.
Ep.8

8 Simple Rules for Buying My Teenage Daughter
Air Date: 2005-07-10
Peter runs up his tab at Mort's Pharmacy. When he doesn't have the money to pay, he decides to sell Meg to the Goldmans. Neil is dating another girl which makes Meg jealous, and Stewie falls in love with Liddane, his new babysitter.
Ep.9

Breaking Out Is Hard to Do
Air Date: 2005-07-17
Lois' kleptomania lands her in jail, leaving the Griffin household in a worse state of disarray than usual. Peter and the family break her out and end up fugitives in Asian Town.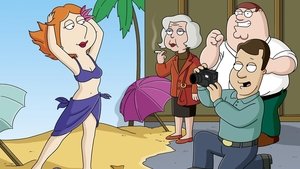 Ep.10

Model Misbehavior
Air Date: 2005-07-24
Lois fulfills a lifelong dream of being a model. Stewie starts on a multi-level marketing company. Brian in need of cash to buy his de-worming medication agrees to become his salesman.
Ep.11

Peter's Got Woods
Air Date: 2005-09-11
Peter and Brian's friendship becomes strained after Brian begins dating one of Meg's high school teachers. Peter finds a replacement friend in James Woods, who is visiting Quahog because of a suggestion to rename James Woods High after Dr. Martin Luther King Jr.
Ep.12

Perfect Castaway
Air Date: 2005-09-18
When Peter and the guys decide to go fishing, they end up caught in a storm. Stranded on a desert island, their families fear the worst. Rescued by a cruise ship months later, Peter surprises Lois at home, where he finds out that she has a new husband.
Ep.13

Jungle Love
Air Date: 2005-09-25
When Chris is supposed to be hazed for a school tradition, he runs off to South America; Peter quickly becomes frustrated by his new job at the beer factory.
Ep.14

PTV
Air Date: 2005-11-06
After a "wardrobe malfunction" occurs during a live broadcast, the FCC begins to censor all of Peter's favorite shows. As a result, Peter creates his own station, PTV, which broadcasts from the Griffin home. Peter and Brian create their own edgy programming until the FCC shows up to shut down PTV and censor all controversial material in Quahog.
Ep.15

Brian Goes Back to College
Air Date: 2005-11-13
After writing a story for a local magazine, Brian gets a job at The New Yorker.
Ep.16

The Courtship of Stewie's Father
Air Date: 2005-11-20
Lois thinks Stewie is trying to kill her due to his lack of quality time with his father, so she orders Peter to spend more time with Stewie. Meanwhile Chris starts a friendship with Herbert.
Ep.17

The Fat Guy Strangler
Air Date: 2005-11-27
Lois discovers she has a brother named Patrick and takes the family cross-country to meet him. It turns out; he's locked up in a mental institution. Lois thinks he's sane, so she checks him out to live with the Griffins. Meanwhile, Peter starts the Society for the Acceptance of Fat Men. But when all the fat men of Quahog are strangled one-by-one the group lives in fear. Who could the "Fat Man Strangler" be?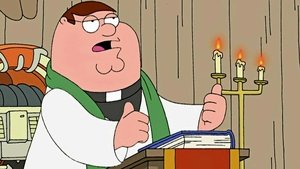 Ep.18

The Father, the Son, and the Holy Fonz
Air Date: 2005-12-18
When Peter's dad comes to visit, he tries to impose his religious beliefs on the family. But after a mix-up with the holy-water leaves Stewie in a bubble, Peter decides to form a church worshiping his hero, the Fonz.
Ep.19

Brian Sings and Swings
Air Date: 2006-01-08
After Brian has a near-death experience in the hospital, he decides to lead a new life. He ends up getting a nightly singing gig with Frank Sinatra Jr., but his new lifestyle doesn't last very long. Meanwhile, Meg, after joining a new after-school group, pretends to be a lesbian.
Ep.20

Patriot Games
Air Date: 2006-01-29
At his high school reunion, Peter tries to impress his fellow classmates. When Peter, heading for the bathroom, charges through the crowd of people, impresses quarterback Tom Brady, who offers Peter a spot on the New England Patriots. Meanwhile, Brian owes Stewie money, after Stewie becomes a sports bookie.
Ep.21

I Take Thee Quagmire
Air Date: 2006-03-12
When Peter wins a maid for a week as a prize on a game show, Quagmire gains an interest in her, and they eventually marry. Quagmire, stricken with his bachelor ways, tries to get out of the marriage. Meanwhile, Lois stops breast-feeding Stewie, who, as a result, goes through withdrawals.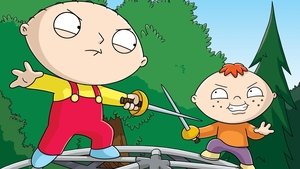 Ep.22

Sibling Rivalry
Air Date: 2006-03-26
Peter gets a vasectomy and loses all his sex drive. Lois begins to gain weight, and as a result, Peter's regains his interest in his wife. When Lois' habits get out of control, she has a heart attack. The surgeon must remove Lois' fat to reach her heart, returning her to her normal weight. Meanwhile, Stewie's half-brother Bertram returns to confront him, where they have a war for control over the playground.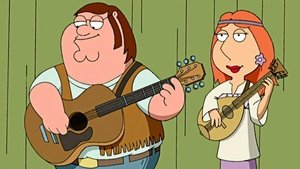 Ep.23

Deep Throats
Air Date: 2006-04-09
Meg becomes an intern for Mayor West. Brian, who is sure that the mayor is corrupt, tries to out him. Brian and Stewie, while undercover, discover that Meg is more than just an intern. Meanwhile, Peter and Lois go back to their folk singing days at a local talent show. When they begin using drugs, Chris stages an intervention.
Ep.24

Peterotica
Air Date: 2006-04-23
After reading an erotic novel, Peter gets the idea to write one himself. Carter gets sued for publishing Peter's book on tape and loses all his money, where he is forced to become a middle-class citizen. Meanwhile, Stewie tries to train for the Olympics.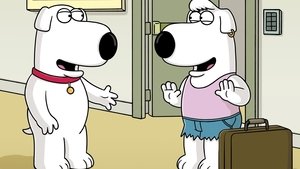 Ep.25

You May Now Kiss the... Uh... Guy Who Receives
Air Date: 2006-04-30
Brian's gay cousin Jasper visits the Griffin house and announces that he is engaged to his partner and wants to be married at their house. When Mayor West bans gay marriage in an effort to cover up and bring attention away from a scandal of his own, Brian resorts to hostile actions to try to change the Mayor's mind. Lois and Peter question their view towards gay marriage while Chris joins the "Young Republicans" Club to impress a girl.
Ep.26

Petergeist
Air Date: 2006-05-07
Peter wants to top Joe, who just built a new home theater system, so he starts to build a multiplex in his backyard. In doing so, he discovers an Indian burial ground. He finds an Indian chief's skull and the Griffin house becomes haunted. Stewie gets sucked into the television and strange events follow as they try to get Stewie back from the poltergeist.
Ep.27

The Griffin Family History
Air Date: 2006-05-14
When burglars break into the house, the Griffins take cover in the attic where they discover Peter has built a 'panic room'. They go in it, and Peter tells them about his history. They send Meg for food but the burglars catch her. The rest of the Griffins stay behind and Peter accidentally floods the room and they're going to drown. Luckily Joe gets them out and we find out Meg has been accused of sexual harassment by the burglars.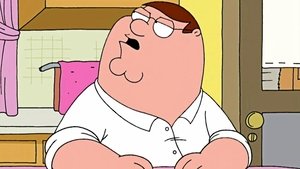 Ep.28

Stewie B. Goode
Air Date: 2006-05-21
After losing at a swim competition, Stewie trys to eliminate his rival by blowing up a lifeguard tower. His plan backfires though, and Stewie has a near death experience that seems to change him.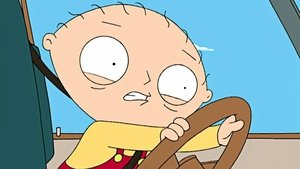 Ep.29

Bango Was His Name-O
Air Date: 2006-05-21
Stewie convinces Brian to go on a road trip with him to San Francisco to search for a man Stewie believes is his real father.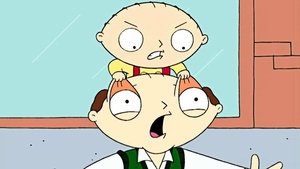 Ep.30

Stu & Stewie's Excellent Adventure
Air Date: 2006-05-21
Stewie finds out that his life in the future is miserable. So he decides to go back in time and change events for the better.