Episodes List
Ep.1

Emmy-Winning Episode
Air Date: 2017-10-01
Tired of not winning an Emmy, Peter embarks on his own For Your Consideration campaign for Family Guy by making the show more like Emmy-winning shows - and no category is off limits.
Ep.2

Foxx in the Men House
Air Date: 2017-10-08
Peter becomes friends with a cool, handsome paramedic named Stryker Foxx. Wrapped up in his newfound "coolness," he soon dumps Quagmire, Joe and Cleveland.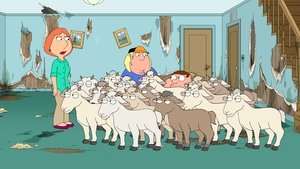 Ep.3

Nanny Goats
Air Date: 2017-10-15
Peter and Louis find themselves with a golden opportunity to reconnect as a couple after Lois' parents get a nanny to take care of the children for them.
Ep.4

Follow the Money
Air Date: 2017-10-22
Chris receives a special one-dollar bill as a birthday present, but he quickly loses it and the dollar passes into the possession of everybody in Quahog.
Ep.5

Three Directors
Air Date: 2017-11-05
The story of Peter's firing from the brewery, as told in the styles of Quentin Tarantino, Wes Anderson, and Michael Bay.
Ep.6

The D in Apartment 23
Air Date: 2017-11-12
When Brian posts an offensive tweet that goes viral and the rest of the Griffins are also treated as outcasts, he's forced to move out of the Griffin house.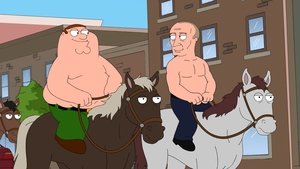 Ep.7

Petey IV
Air Date: 2017-11-19
Vladimir Putin comes to Quahog after Peter writes to him about an alternate ending to the Russian version of Rocky IV (1985).
Ep.8

Crimes and Meg's Demeanor
Air Date: 2017-12-03
Peter encourages Meg to attend a high school party, where she takes up drinking, which both concerns and delights her father. Meanwhile, Brian begins spying on his neighbors and suspects Principal Shepherd of a crime.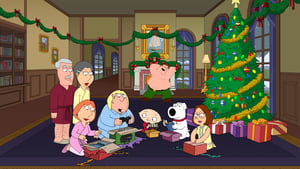 Ep.9

Don't Be a Dickens at Christmas
Air Date: 2017-12-10
In this special holiday episode, a selfish Peter loses his Christmas spirit and is visited by ghosts of Christmas past, present and future who take him on a journey around Quahog in the style of Charles Dickens' "A Christmas Carol".
Ep.10

Boy (Dog) Meets Girl (Dog)
Air Date: 2018-01-07
Brian is smitten with a female show dog and enters a show dog competition in which the winner gets to breed her; Peter and Lois go to extreme measures to try to convince Chris that Arthur Valentine doesn't exist.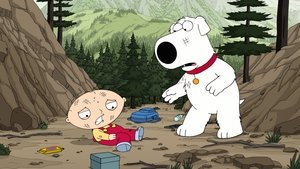 Ep.11

Dog Bites Bear
Air Date: 2018-01-14
Stewie and Brian get into a friendship-ending fight after Brian commits a terrible act to one of Stewie's beloved toys. Meanwhile, Peter refuses to wash his hand after meeting his favorite breakfast cereal mascot, Boo Berry.
Ep.12

Send in Stewie, Please
Air Date: 2018-03-11
When Stewie gets sent to see his school's child psychologist for a surprising session, he reveals major secrets about himself.
Ep.13

V Is for Mystery
Air Date: 2018-03-25
Stewie and Brian are detectives who embark on solving a string of mysterious murders set in Victorian-era London.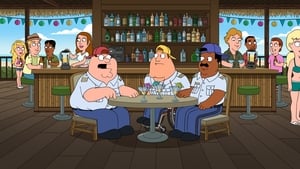 Ep.14

Veteran Guy
Air Date: 2018-04-01
After Peter and the guys get caught pretending to be military veterans and are found guilty of the Stolen Valor Act, a judge sentences them to join the U.S. Coast Guard.
Ep.15

The Woof of Wall Street
Air Date: 2018-04-08
Brian convinces Stewie to teach him how to invest in the stock market after learning Stewie has a knack for making money from it. Meanwhile, Peter, Quagmire, Cleveland, and Joe look after the Drunken Clam while Jerome is away.
Ep.16

'Family Guy' Through The Years
Air Date: 2018-04-22
FAMILY GUY is reimagined as a series that's been on the air for 60 years and, in a special retrospective, it looks back at the cultural events and issues that were tackled on the show in the 1950s, '60s and '70s.
Ep.17

Switch the Flip
Air Date: 2018-04-29
To help get Brian's life in order, Stewie and Brian swap bodies using a machine that Stewie invents, but chaos quickly ensues around Quahog when the machine goes haywire.
Ep.18

HTTPete
Air Date: 2018-05-06
To help promote the brewery to millennials, Peter adopts the millennial lifestyle, and his methods soon attract the attention of a high-powered Silicon Valley executive.
Ep.19

The Unkindest Cut
Air Date: 2018-05-13
Quagmire's most treasured body part gets cut off in a freak accident and he is forced to learn how to live without it. Meanwhile, Stewie and Brian search for Mort after learning there is a $10,000 reward for turning him into the police for his involvement in a drug scam.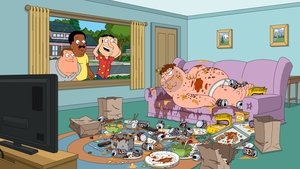 Ep.20

Are You There God? It's Me, Peter
Air Date: 2018-05-20
After Peter falls into a coma, Peter meets God face-to-face, which leads him to ask some of life's tough questions.