Episodes List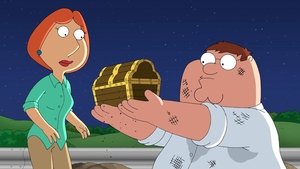 Ep.1

Finders Keepers
Air Date: 2013-09-29
Peter is convinced that a restaurant placemat is a treasure map. Word quickly spreads about the alleged cache, sparking a city-wide search and turning the citizens of Quahog against each other.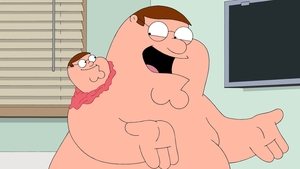 Ep.2

Vestigial Peter
Air Date: 2013-10-06
After a vestigial twin grows out of Peter's neck, which he names Chip, he eventually starts realizing that people like Chip more than they like him, so Peter has him amputated. However, after Peter gets into trouble, he realizes he needs Chip more than ever.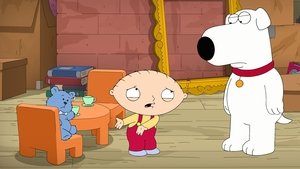 Ep.3

Quagmire's Quagmire
Air Date: 2013-11-03
Quagmire dates a woman named Sonja, who is just as sexually active as he is, but things take a turn for the worse when she kidnaps him to be her sex slave, so Peter, Joe and Ida must search the seedy back alleys of Quahog to rescue him. In the meantime, Brian, Stewie and Rupert get involved in a most unusual love triangle.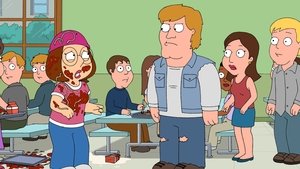 Ep.4

A Fistful of Meg
Air Date: 2013-11-10
When Meg spills her lunch on the new kid at school, he makes plans to end her. Meanwhile, Peter keeps harassing Brian in the nude until it reaches the breaking point.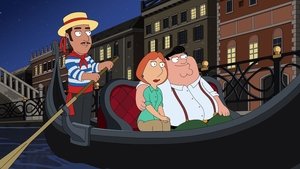 Ep.5

Bobba-Dee Babba-Dee
Air Date: 2013-11-17
The Griffins go to Italy and are faced with annoying immigration laws after Peter destroys their passports.
Ep.6

Life of Brian
Air Date: 2013-11-24
Stewie and Brian travel back in time to 17th-century Jamestown and make too many close calls with changing history. Stewie decides to destroy his time machine, but comes to regret it when Brian dies after being hit by a car. Devastated by his death, the Griffin family goes out and adopts another dog from the pet store, Vinnie, who is quickly accepted by all the members of the Griffin family, other than Stewie, who can't get over the loss of Brian.
Ep.7

Into Harmony's Way
Air Date: 2013-12-08
When Peter and Quagmire discover that their singing voices create beautiful harmony together, they form a singing/songwriting team, in the vein of Simon and Garfunkel. However, tensions run high when fame gets to Peter's head.
Ep.8

Christmas Guy
Air Date: 2013-12-15
When Carter Pewterschmidt cancels the annual Quahog Christmas carnival, because he hates the holiday, Peter must transform his father-in-law from a Scrooge into a hometown hero in order to salvage the event. Meanwhile, Stewie devises a master plan to get the one and only thing he wants for Christmas.
Ep.9

Peter Problems
Air Date: 2014-01-05
When Peter gets fired for crashing a forklift into a business meeting, Lois takes a job at the grocery store while Peter becomes a stay-at-home dad — which leads to poor bedroom performance.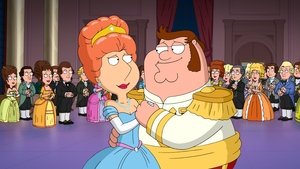 Ep.10

Grimm Job
Air Date: 2014-01-12
From Grimm to Griffin, three classic fairy tales get a new Quahog spin, including "Jack and the Beanstalk," "Little Red Riding Hood" and "Cinderella."
Ep.11

Brian's a Bad Father
Air Date: 2014-01-26
Brian tries to use Dylan's television connections to further his career.
Ep.12

Mom's the Word
Air Date: 2014-03-09
When Peter's mother dies, he befriends her longtime pal Evelyn, who tries to seduce him. In the meantime, Stewie feels despair upon dealing with the realities of death.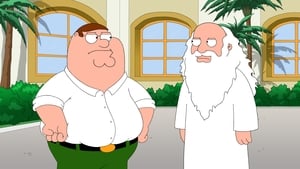 Ep.13

3 Acts of God
Air Date: 2014-03-16
Peter grows frustrated when players on opposing teams continue to thank God after defeating his beloved New England Patriots football team, so he and the guys embark on a global quest to find God and ask Him to stop interfering with the outcome of professional football games.
Ep.14

Fresh Heir
Air Date: 2014-03-23
Chris becomes the heir to Carter's fortune but refuses to accept the money; Peter desperately tries to keep the wealth in the family.
Ep.15

Secondhand Spoke
Air Date: 2014-03-30
Peter takes up smoking cigarettes, and is approached by Mr. Stone, an advertising executive who wants Peter to be the face of his anti-smoking campaign under the caveat that Peter continues to smoke. Meanwhile, Stewie helps Chris battle bullies at school.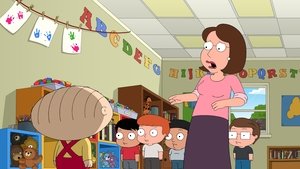 Ep.16

Herpe the Love Sore
Air Date: 2014-04-06
Brian gives Stewie an STD. Meanwhile, Peter and the guys fight back when another group claims their booth at The Drunken Clam.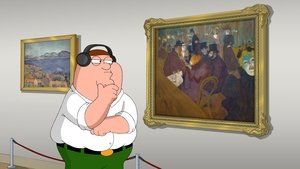 Ep.17

The Most Interesting Man in the World
Air Date: 2014-04-13
When Peter takes Stewie to the park for some quality father-son time, he mistakenly takes the wrong baby home, prompting Lois to call him an idiot. Determined to prove to her that he's a responsible adult, Peter goes on a business trip to Chicago and returns as an intelligent, classy person.
Ep.18

Baby Got Black
Air Date: 2014-04-27
Chris is forbidden to see Jerome's daughter Pam, so when the kids run away together, Jerome and Peter must work together to find them.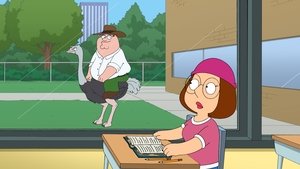 Ep.19

Meg Stinks!
Air Date: 2014-05-04
Meg has fun partying with Peter when he takes her to a college for an interview. Brian must learn how to live in the wild when he gets sprayed by a skunk and is prohibited from entering the house.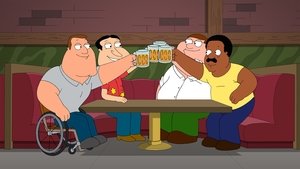 Ep.20

He's Bla-ack
Air Date: 2014-05-11
Cleveland returns to town, but is instantly banned from spending time with Peter when Lois and Donna get into a big fight over parenting.
Ep.21

Chap Stewie
Air Date: 2014-05-18
When Peter and Chris interrupt Stewie's TV time, the angry baby goes back in time to break up Peter and Lois so he's never conceived, but is shocked when he is reborn into a "Downton Abbey"-esque British household.