Episodes List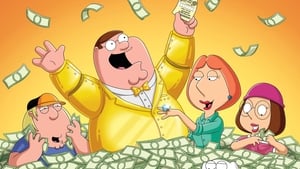 Ep.1

Lottery Fever
Air Date: 2011-09-25
Peter blows his savings on lottery tickets and the family writes it off as one of his usual shenanigans until they end up millionaires. In true Griffin fashion, they can't handle the good fortune and struggle to stay grounded.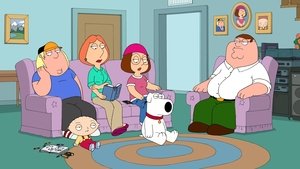 Ep.2

Seahorse Seashell Party (II)
Air Date: 2011-10-02
While the Griffins are housebound during a hurricane, Brian ingests psychedelic mushrooms. He sees bizarre and unsettling things, and acts accordingly. Meanwhile, the rest of the family is bored and irritable, and Meg finally lashes out at Chris, Lois and Peter for all the crap they've given her. The crossover starts on The Cleveland Show S03E02 The Hurricane (I). It continues on American Dad! S08E02 Hurricane! (III).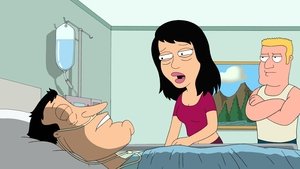 Ep.3

Screams of Silence: The Story of Brenda Q
Air Date: 2011-10-30
When Quagmire recovers from his "accident" he learns that his sister Brenda needs his help.
Ep.4

Stewie Goes for a Drive
Air Date: 2011-11-06
Stewie tries to be a big boy and steals Brian's car for a joy ride but lands in a bit of trouble. Meanwhile, Ryan Reynolds visits Quahog and becomes obsessed with Peter.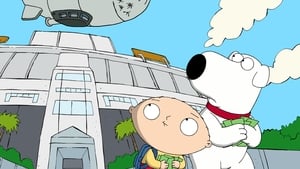 Ep.5

Back to the Pilot
Air Date: 2011-11-13
Brian and Stewie travel back in time to the pilot episode of FAMILY GUY to change history, and then to change history again.
Ep.6

Thanksgiving
Air Date: 2011-11-20
Lois cooks a big Thanksgiving meal and invites the whole crew over for dinner, and Joe is shocked when his formerly M.I.A. son, Kevin Swanson, returns from Iraq.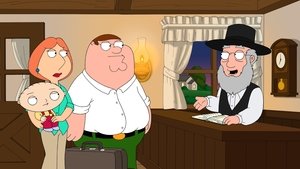 Ep.7

Amish Guy
Air Date: 2011-11-27
On the return from an adventurous day at an amusement park, the Griffins' car breaks down in Amish country and they are stranded with no way out. When Meg falls for an Amish boy, the Griffins then find themselves in a crusade against the conservative locals.
Ep.8

Cool Hand Peter
Air Date: 2011-12-04
Peter and the guys take a stand against their wives and flee to the Deep South on a road trip. On their Deep South road trip, Peter and the guys earn a one-way ticket to jail, then decide to make a run for it.
Ep.9

Grumpy Old Man
Air Date: 2011-12-11
It's winter in Quahog, and Lois' parents take Stewie away on a trip. But when Carter falls asleep at the wheel, the family decides it might be time for him to retire. Peter and Lois take the clan to Florida to check out some fine retirement communities, but Carter refuses to go down without a fight.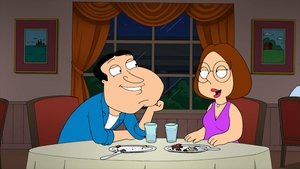 Ep.10

Meg and Quagmire
Air Date: 2012-01-08
When Meg turns 18, Quagmire tries to make his move on her, but Peter tries to stop him.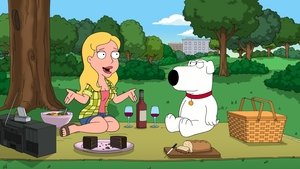 Ep.11

The Blind Side
Air Date: 2012-01-15
Brian discovers that his new blind girlfriend can't stand dogs, and Peter cannot negotiate his way down the new staircase.
Ep.12

Livin' on a Prayer
Air Date: 2012-01-29
When Lois discovers that Stewie's sick playmate is being denied medical treatment because his parents are Christian Scientists, she decides to take matters into her own hands.
Ep.13

Tom Tucker: The Man and His Dream
Air Date: 2012-02-12
When Peter decides to become a famous actor, he becomes Tom Tucker's agent as his first step toward stardom. Meanwhile, Chris dates a girl who looks disturbingly like a member of the Griffin household.
Ep.14

Be Careful What You Fish For
Air Date: 2012-02-19
After Peter half-heartedly makes a promise to a helpful dolphin (Ricky Gervais), the dolphin moves to Quahog.
Ep.15

Burning Down the Bayit
Air Date: 2012-03-04
Overwhelmed with financial troubles, Mort asks Peter and Quagmire to help him save his pharmacy. However, things take a turn for the worse when the trio decides to burn it down to collect insurance money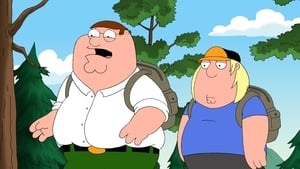 Ep.16

Killer Queen
Air Date: 2012-03-11
Peter and Chris go to fat camp where they cross paths with a serial killer who targets overweight kids; an album cover frightens Stewie.
Ep.17

Forget-Me-Not
Air Date: 2012-03-18
After a night out, Peter, Joe, Brian and Quagmire awake in a hospital and discover that they don't remember anything and that the town has been deserted.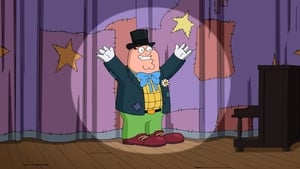 Ep.18

You Can't Do That on Television, Peter
Air Date: 2012-04-01
When Peter's favorite kiddie show gets canceled, he decides to create and star in his own. Meanwhile, Meg starts an internship for Dr. Hartman.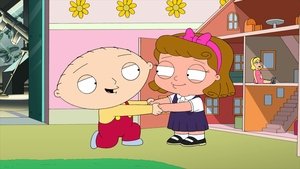 Ep.19

Mr. & Mrs. Stewie
Air Date: 2012-04-29
Stewie meets a female version of himself and falls in love; Peter and Quagmire step up their friendship.
Ep.20

Leggo My Meg-O
Air Date: 2012-05-06
Meg's exciting European adventure comes to a halt when she is kidnapped; Stewie and Brian embark on an action-packed rescue mission..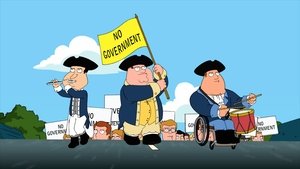 Ep.21

Tea Peter
Air Date: 2012-05-13
When city hall threatens to close Peter's business, he joins the Tea Party and campaigns to shut down the government.
Ep.22

Viewer Mail #2
Air Date: 2012-05-20
One mini-episode introduces a British version of the Griffins. A comedian takes over Quahog in another. And a third views the world from Stewie's POV.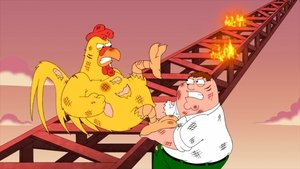 Ep.23

Internal Affairs
Air Date: 2012-05-20
Peter talks Joe into having an affair and gets into another epic fight with the giant chicken.