Episodes List
Ep.1

Stewie Griffin: The Untold Story (Feature Movie)
Air Date: 2006-05-21
When Stewie sees a man who looks just like him on TV, he's convinced that he must be his real father. Stewie sets off on a cross-country road trip to find him, but his incredible journey leads to outrageous discoveries.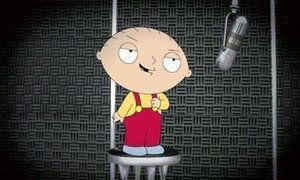 Ep.2

Family Guy Live In Vegas: Stewie's Sexy Party
Air Date: 2005-04-26
Ep.3

Family Guy Live In Vegas: The Making Of Stewie's Sexy Party
Air Date: 2005-04-26
The making of the music video for Stewie's Sexy Party.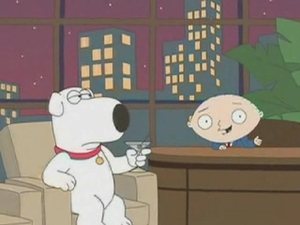 Ep.4

Webisode: Up Late With Stewie & Brian
Air Date: 2007-02-25
Interview with Rob Corddry to promote new tv series The Winner.
Ep.5

The Life of Larry
Air Date: 1995-01-01
This short clip created by Seth MacFarlane featured a middle-aged slob named Larry Cummings, his cynical talking dog, Steve, supportive wife Lois, and pudgy teenage son Milt. The film begins with a live-action segment where MacFarlane, as himself, briefly describes the show and its characters. The film includes many of the same gags that would appear in the first few episodes of Family Guy, such as the Star Trek parody in "I Never Met the Dead Man." The live-action footage of MacFarlane was referenced in the Adult Swim bumps of MacFarlane introducing his favorite episodes of Family Guy, noticeably the nonchalant line, "Oh, hi there. You scared the crap out of me." In the bumps, he sat in a chair by a fireplace of a study, as in the short.
Ep.6

Larry & Steve
Air Date: 1997-04-28
This short begins with Steve in front of a camcorder recording an SOS tape for somebody to come and save him from his bumbling owner, Larry. Steve recounts for the tape the misadventures that have ensued ever since Larry bought Steve from the dog pound, focusing on a series of misadventures and hijinks that ensued when the pair went to the mall to buy items for Larry's apartment. While at the mall, the two destroy nearly everything. Larry, looking for a light bulb for his bedside lamp, puts in a high-wattage lighthouse bulb, then criticizes Steve for saying that wasn't a good idea, commenting that he didn't go to kindergarten for 12 years because he was stupid (it was because he got his foot caught in the radiator). When Larry plugs the lamp in, it turns into a wide lightsaber and he cuts the store in half. As this is happening, Larry references the "Luke, I am your father..." line from the movie The Empire Strikes Back by saying "Luke, this is your landlord. You still haven't returned my Weedwacker."
Ep.7

Family Guy (Pilot)
Air Date: 1998-12-20
The original Pilot of Family Guy, included from the Season 1 DVD set.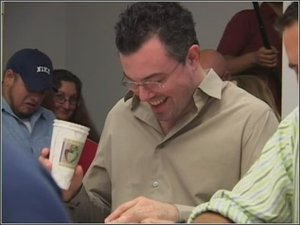 Ep.8

Saving Family Guy
Air Date: 2005-05-01
Cast talks about how Family Guy was re-born after being canceled by the Fox.
Ep.9

The Family Guy 100th Episode Special
Air Date: 2007-11-04
"The Family Guy 100th Episode Special" is a special episode from the sixth season of Family Guy. The episode aired on November 4, 2007, and was followed by the actual 100th episode, "Stewie Kills Lois". It was hosted by Seth MacFarlane, who presented the funniest clips of all 99 previous episodes. This is also the only episode to credit Lacey Chabert, Meg's voice artist in the first production season, who was not credited in earlier episodes due to a contractual agreement.
Ep.10

BBC - The Story So Far
Air Date: 2009-04-18
Narrated by Mathew Horne, this BBC3 special takes a look at how the multi award winning animation show was originally created. A must for all Family Guy fans, the show includes exclusive interviews with the cast and creators, sneak peak clips from season eight and examines the success of Family Guy creator Seth MacFarlane.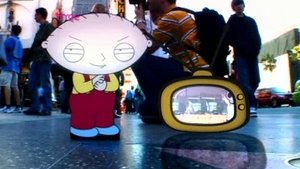 Ep.11

BBC - Creating the Chaos
Air Date: 2009-04-18
Narrated by Mathew Horne, this BBC3 special goes behind the scenes of the hit animation comedy Family Guy. A must for all fans, it includes exclusive interviews with the cast and creators, sneak peek clips from season 8 and an inside look at how the show is created.
Ep.12

Stewie & Brian Live at the Emmy's
Air Date: 2007-09-16
Stewie and Brians Emmy introduction for the 2007 awards.
Ep.13

Family Guy on Inside The Actors Studio
Air Date: 2009-09-14
Tour of Family Guy Studio
Ep.14

Comic-Con 2008
Air Date: 2008-07-26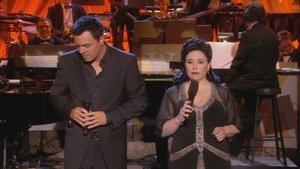 Ep.15

Family Guy Presents: Seth and Alex's Almost Live Comedy Show
Air Date: 2009-11-08
Animated and live-action comedy sketches, along with live-action performances of "Family Guy" musical numbers, featuring series creator Seth MacFarlane and Alex Borstein.
Ep.16

The List (Stewie's Banned Song)
Air Date: 2007-11-11
In this deleted song from FAMILY GUY where Stewie takes over the White House (the one where Lois has to kill him) a song was deleted out of the final television broadcast. The song details all the people who will not be missed when Stewie will make examples of people he sees as undesirable.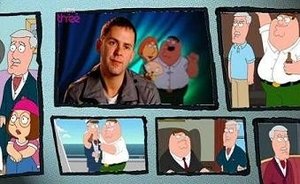 Ep.17

Family Guy: The Top 20 Characters
Air Date: 2010-05-08
The who's who of animated comedy series Family Guy, narrated by Chris Addison. 20 of the most loved characters are counted down in order of who amassed the most on-screen time. The show includes interviews with the cast and creators, comments from celebrity fans and exclusive clips from season 9.
Ep.18

Behind The Scenes of Family Guy
Air Date: 1999-09-23
In this episode of FOX Behind the scenes, Fox gives us a look behind the scenes of their new hilarious animation series Family Guy.
Ep.19

Groundbreaking Gags
Air Date: 2011-05-08
Documentary which takes a look at the groundbreaking gags that have shaped and defined the world's most controversial cartoon. Narrator Robert Webb is joined by a host of British comic talent including Paul O'Grady, Shappi Khorsandi and Blake Harrison, all keen to dissect their favourite Family Guy jokes. With classic clips from Family Guy's rich archive and exclusive sneak peeks at the forthcoming new season.
Ep.20

200 Episodes Later
Air Date: 2012-11-11
Family Guy fans get a behind-the-scenes look at this irreverent comedy's most outrageous moments, through fascinating interviews with creator Seth MacFarlane and voice actors Mila Kunis, Alex Borstein and Seth Green. Additionally, the special will give fans an exclusive glimpse into the cast and crew's 200th episode party in Los Angeles, from the red carpet to MacFarlane serenading the party-goers, accompanied by an orchestra.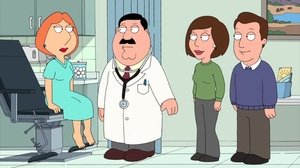 Ep.21

Partial Terms of Endearment
Air Date: 2010-06-20
Lois agrees to become a surrogate mother but the couple of the child she's carrying dies and she's forced to make a decision whether or not to terminate the pregnancy.