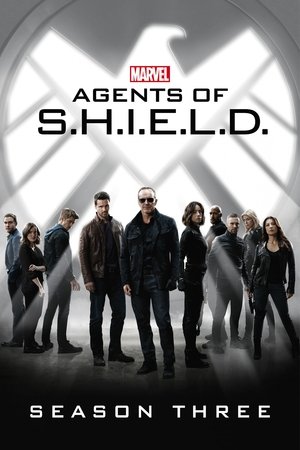 Season 3
(2015)
Many months after their war with a rogue group of Inhumans, the team is still reeling. Coulson is again trying to put the pieces of his once revered organization back together while also dealing with the loss of his hand. His confidante and second in command, Agent Melinda May, has yet to return from an impromptu vacation with ex-husband Andrew; deadly superspy Agent Bobbi Morse is recovering from her traumatic torture at the hands of Grant Ward; Fitz is obsessed with discovering the truth behind the mysterious disappearance of Simmons; and all are on high-alert for the next move from Ward and Hydra.
---
Episodes List
Ep.1

Laws of Nature
Air Date: 2015-09-29
When Coulson and the team discover a new Inhuman, S.H.I.E.L.D. comes face to face with another organization searching for powered people. And still reeling from Simmons' dramatic disappearance, Fitz goes to extreme lengths to try to learn how to get her back.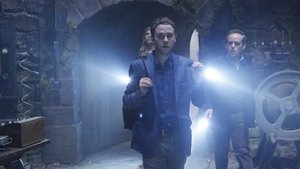 Ep.2

Purpose in the Machine
Air Date: 2015-10-06
Fitz and the team enlist the aid of an Asgardian to unlock the secrets of the ancient monolith that swallowed Simmons, and Agent May is at a crossroads in her personal and professional life.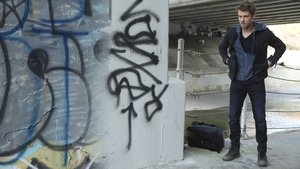 Ep.3

A Wanted (Inhu)man
Air Date: 2015-10-13
Daisy, Mack and Coulson race to protect Lincoln as Rosalind's team hunts down the Inhuman in their quest for powered people. Meanwhile, Hunter proves that there is no line that he will not cross to exact his revenge against Ward and Hydra.
Ep.4

Devils You Know
Air Date: 2015-10-20
Having reluctantly agreed to share information with Rosalind and the ATCU, Coulson and the team go in search for the Inhuman who is killing off other Inhumans, and May feels that Hunter's mission to take down Ward is getting too personal.
Ep.5

4,722 Hours
Air Date: 2015-10-27
After her dramatic rescue from another planet, Simmons is still reeling from her ordeal and reveals how she had to fight for her life in a harsh new world.
Ep.6

Among Us Hide...
Air Date: 2015-11-03
The stakes get even higher as Hunter and May continue to go after Ward and Hydra, and Daisy and Coulson begin to suspect that the ATCU may be keeping a big secret from S.H.I.E.L.D.
Ep.7

Chaos Theory
Air Date: 2015-11-10
As Daisy and the team fight to protect Inhumans, S.H.I.E.L.D. discovers the shocking truth about one of their biggest foes. Meanwhile, Fitz helps Simmons recover information that could lead them back through the portal.
Ep.8

Many Heads, One Tale
Air Date: 2015-11-17
The S.H.I.E.L.D. team discovers dangerous truths about the ATCU, and Ward's plans to destroy S.H.I.E.L.D. take a surprising twist.
Ep.9

Closure
Air Date: 2015-12-01
Ward's campaign for revenge brings the S.H.I.E.L.D. team to their knees, and Coulson proves he will do anything to settle the score.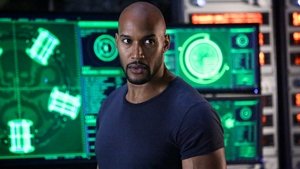 Ep.10

Maveth
Air Date: 2015-12-08
S.H.I.E.L.D. and Hydra go head-to-head in a battle that will change Coulson's world forever. While Daisy and her team of Inhumans fight to keep Hydra at bay, Coulson and Fitz take the ultimate risk.
Ep.11

Bouncing Back
Air Date: 2016-03-08
In the aftermath of his trip to Maveth, Coulson is more determined than ever to get to Gideon Malick and put an end to Hydra once and for all. Daisy and the team encounter more Inhumans who have powers like they've never seen before, but will they be friends or enemies of S.H.I.E.L.D.?
Ep.12

The Inside Man
Air Date: 2016-03-15
Coulson and General Talbot suspect Malick of having an inside man at the worldwide symposium on Inhumans and the team discover the presence of a traitor.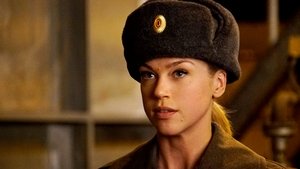 Ep.13

Parting Shot
Air Date: 2016-03-22
Bobbi and Lance follow Gideon to Russia, and discover that he and a secret Inhuman are planning a coup. To stop them, the couple must make the ultimate sacrifice for the good of S.H.I.E.L.D.
Ep.14

Watchdogs
Air Date: 2016-03-29
Agent Mack and his brother step in when a radical group called the Watchdogs plan to eliminate the Inhumans; Simmons finds a powerful chemical compound.
Ep.15

Spacetime
Air Date: 2016-04-05
The S.H.I.E.L.D. team tries to prove that fate is not fixed after Daisy is horrified by a glimpse of the future.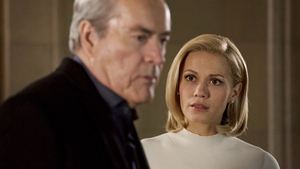 Ep.16

Paradise Lost
Air Date: 2016-04-12
S.H.I.E.L.D. hunts for information on their dangerous new enemy, and a shameful secret from Malick's past is exposed, threatening to destroy his Hydra legacy.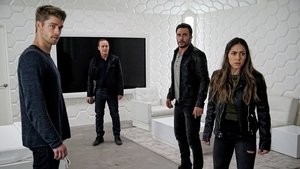 Ep.17

The Team
Air Date: 2016-04-19
Agent Daisy Johnson must call upon the Secret Warriors for an inaugural mission that will leave no member unscathed, and S.H.I.E.L.D. learns more about Hive's powers, forcing them to question everyone they trust.
Ep.18

The Singularity
Air Date: 2016-04-26
The team reels from their losses as Hive continues to draw Inhumans to his side; Agents Fitz and Simmons get a lead that could stop the maniacal Inhuman forever.
Ep.19

Failed Experiments
Air Date: 2016-05-03
Coulson and his team race to combat Hive's control over the Inhumans, as their enemy's deadly plan for the human race is revealed.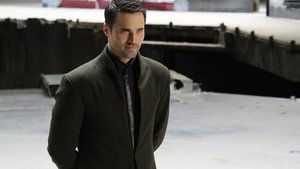 Ep.20

Emancipation
Air Date: 2016-05-10
Daisy's prophecy ticks closer towards a major loss, as the aftermath of the events of "Marvel's Captain America: Civil War" force S.H.I.E.L.D. to register the Inhumans. But with the stakes higher than ever and Hive growing stronger, the team is tested in ways they could never anticipate.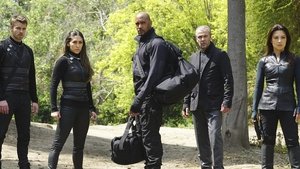 Ep.21

Absolution
Air Date: 2016-05-17
Clark Gregg as Director Phil Coulson Ming-Na Wen as Agent Melinda May Brett Dalton as Grant Ward Chloe Bennet as Agent Daisy Johnson Iain De Caestecker as Agent Leo Fitz Elizabeth Henstridge as Agent Jemma Simmons Nick Blood as Agent Lance Hunter Adrianne Palicki as Agent Bobbi Morse Henry Simmons as Agent Alphonso "Mack" MacKenzie  Luke Mitchell as Lincoln Campbell. By Abimanyu
Ep.22

Ascension
Air Date: 2016-05-17
It's a showdown a season in the making as S.H.I.E.L.D. takes on Hive. With Hive's master plan finally revealed, the team must spring into action. Who will live and who will die?